Bally's announces dealer training school for Chicago casino
CHICAGO - Bally's is launching a training school this spring to teach Chicagoans the skills needed to begin a career in gaming when the River West casino opens for business.
Partnering with City Colleges of Chicago, Bally's announced Tuesday that it will offer local residents 21 years and older specialized job training to become a casino table games dealer.
"Our Dealer Training School is an exciting opportunity for Chicagoans to receive real workforce training for a new profession and become a member of one of the best gaming companies in the world," said Ameet Patel, Senior VP and Regional General Manager of Bally's Corporation. "We are pleased to offer future Bally's table games dealers an excellent career path with more advancement opportunities that will be created with the opening of the permanent casino."
City Colleges said candidates who successfully gradate from the program and pass a skills audition will receive an offer to begin a career with Bally's Chicago table games team.
SUBSCRIBE TO FOX 32 ON YOUTUBE
Initial Dealer Training courses will be held by Bally's management team, with plans for future Dealer Training Schools to be available through City Colleges.
The casino will host a series of information sessions to give candidates the opportunity to meet Bally's management team, learn more about table games career opportunities and receive details on registering for upcoming classes.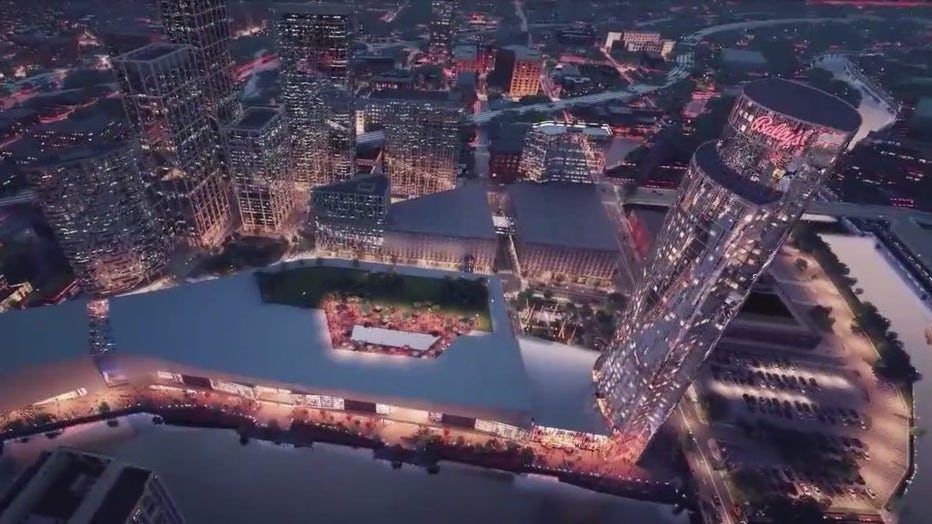 Upcoming session dates, times and locations are as follows:
Fri., Feb. 17 at 10 a.m. and 3 p.m. at Harold Washington College
Tue., Feb. 21 at 10 a.m. and 3 p.m. at Malcolm X College
Thu., Feb. 23 at 10 a.m. and 3 p.m. at Jesse White Community Center
Sat. Feb. 25 at 9 a.m. and 12 p.m. at Bally's Chicago Administration Office
Mon. Feb. 27. at 10 a.m. and 3 p.m. at Harry S. Truman College; and
Tue. Feb. 28 at 10 a.m. and 3 p.m. at Olive-Harvey College
The casino said it will schedule more information sessions in the future across the south and west sides of Chicago in order to reach underrepresented communities.
"The opportunities offered at Bally's Chicago Casino will provide our residents access to good-paying, union jobs and a foothold into the broader gaming and hospitality industry," Mayor Lori Lightfoot said in a statement. "The Dealer School, working in coordination with City Colleges, is the first step to delivering on the promise of these jobs that residents from any neighborhood or walk of life can take advantage of."
Those who are interested can RSVP for upcoming sessions and get more details by registering at BallysChicago.com.