Bayless' layup at buzzer gives Bucks 92-90 win over Bulls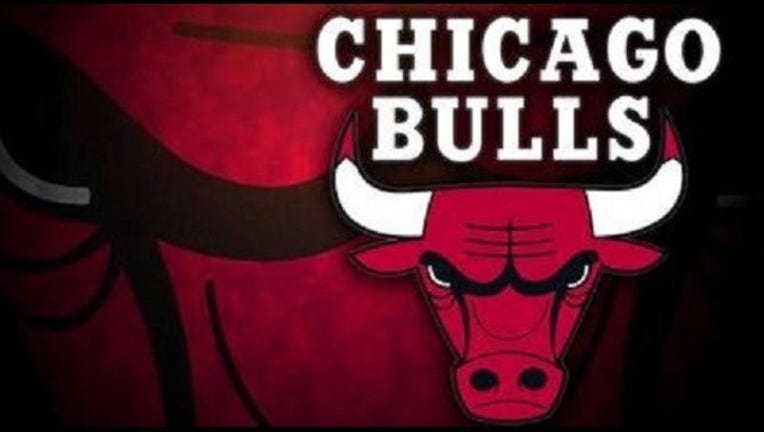 article
MILWAUKEE (AP) - Jerryd Bayless cut right along the baseline, leaving Derrick Rose a couple of steps behind.
It was just the sliver of an opening Bayless needed to put up a game-winning layup at the buzzer.
Bayless' basket gave Milwaukee a rousing 92-90 victory over the Chicago Bulls on Saturday, drawing the upstart Bucks within 3-1 in their Eastern Conference playoff series.
"We thought we got better tonight. We found ourselves with a 'W,'" coach Jason Kidd said.
And they are still alive to play Game 5 on Monday in Chicago.
All thanks to a play coming off a timeout called by Kidd with 1.3 seconds left.
Bayless' task was to cut along the baseline and hope to find an opening. The guard stopped Jared Dudley to ask a question before his teammate threw the inbounds pass from side court.
"I was curious. I just wanted to know, 'Are you going to look for this?' Every cut is live," Bayless said.
The high-arcing pass got to Bayless at the perfect moment. He made a nice catch and put up a quick shot with his right hand.
Rose walked away in frustration, while green and white streamers descended from the Bradley Center rafters.
The rebuilding Bucks had won their first playoff game in five years.
"As a whole we have a long ways ago," Kidd said. "But I thought with this being a character game, the group in that locker room showed a lot of character by finding a way to get a win."
Chicago had a chance to win with the game tied at 90. But Milwaukee's Khris Middleton tipped a dribble away from Rose to force a steal. Kidd called timeout to set up the final play.
"I put that all on me. I just wasn't paying attention to the ball," Rose said.
Coach Tom Thibodeau refused to lay the blame solely on his star point guard.
With a total of 28 turnovers, the whole team played a part in failing to close out a four-game sweep.
"I'm not going to put it on that last play. There were a lot of other plays throughout the course of the game," Thibodeau said. "When you turn the ball over like that you're not going to have success."
Jimmy Butler had a playoff career-high 33 points for the Bulls. Pau Gasol had 16 points and 10 rebounds, while Rose finished with 14 points, six assists and eight turnovers.
And Chicago couldn't force a Milwaukee mistake at the end.
"But that definitely didn't lose us the game," Gasol said. "Mistakes will happen - we just made too many of them throughout the game."
Veterans Dudley and Bayless were calming influences off the bench on a team known more for rising stars Giannis Antetokounmpo and Michael Carter-Williams, both starters.
But it was the bench that ignited Milwaukee's second-half push after the Bucks lost a 12-point lead in the first half. The Bucks' reserves outscored Chicago's 47-13 in the game.
O.J. Mayo finished with 18 points, including a 3-pointer with 1:42 left. Dudley had 13 points and five assists - including the one on the game-winner - while Bayless had 10 points.
Another reserve, John Henson, finished with four blocks, two in the final minutes.
Vacation plans will have to wait for at least another couple of days.
"A lot of people start shipping their cars, planning their vacations when they're down 3-0. We're so young, people don't even know what to think," Dudley said. "I thought today the veterans stepped up and said, 'Hey, this is how you have to do it.'"
The stinging loss reminded Rose about how tough it can be to close out a playoff series.
He's focusing on defense going into Game 5.
"When you give up a layup for the game-winner, it's hard," Rose said. "But I'm happy that I have the teammates I have, the coaching staff I have. I really believe I'm built for this."
TIP-INS
Bulls: Nikila Mirotic returned after missing Game 3 with a bruised left knee and strained quadriceps. The rookie, who got hurt going for a loose ball on Sunday in Game 2 in Chicago, finished with five points in 20 minutes.
Bucks: Antetokounmpo finished with 10 points and eight rebounds, while Carter-Williams had eight points and five assists.
Copyright 2015 The Associated Press. All rights reserved. This material may not be published, broadcast, rewritten or redistributed.