Beach Park man allegedly kidnapped 3 children from Ohio, drove them to Illinois
CHICAGO - A Beach Park man is facing kidnappings charges after three children were abducted from Ohio and found in Illinois. 
Michael Negron, 19, was arrested this weekend after a 12-year-old girl, 14-year-old girl, and 15-year-old boy from Middleton, Ohio were found in his car at a gas station in the area of Lewis Avenue and Wadsworth Road.
A parent of the two girls called the Lake County Sheriff's Officer after they tracked one of the children's cell phones to the 10600 block of West Yorkhouse Road, Beach Park.
The parent told the Sheriff's Office an unknown man driving a Ford Mustang left Middleton with the children at approximately 10:30 p.m. on Friday.  
SUBSCRIBE TO FOX 32 ON YOUTUBE
Officials found Negron of the 10600 block of West Yorkhouse Road drove a Ford Mustang which matched the description of the vehicle that was seen in Middleton.
When police found Negron and the children at a Beach park gas station. The children were all taken to safety at the Lake County Children's Advocacy Center.
Negron was communicating with the 12-year-old for several weeks on Fortnite, SnapChat, and other social media platforms. 
He drove the Middleton on Wednesday, and stayed at a hotel. It is believed he interacted with the three children several times during his stay in Middleton, investigators say.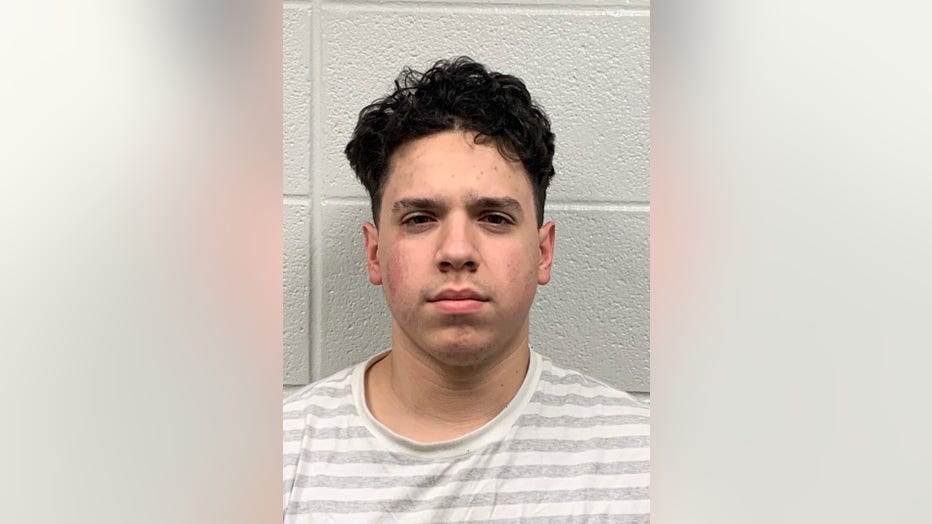 Michael Negron (Lake County Sheriff's Office)
One of the children texted their parent a description of the car they were in, which helped the sheriff's office search for and locate Negron and the juveniles.
The Sheriff's Office says it is unclear what exactly Negron's intentions were with the children. 
He is also facing child endangerment charges.
Negron remains held in the Lake County Jail pending an initial court hearing scheduled for Sunday morning. Additional charges are possible.