Belmont Heights man charged with selling guns, drugs on Facebook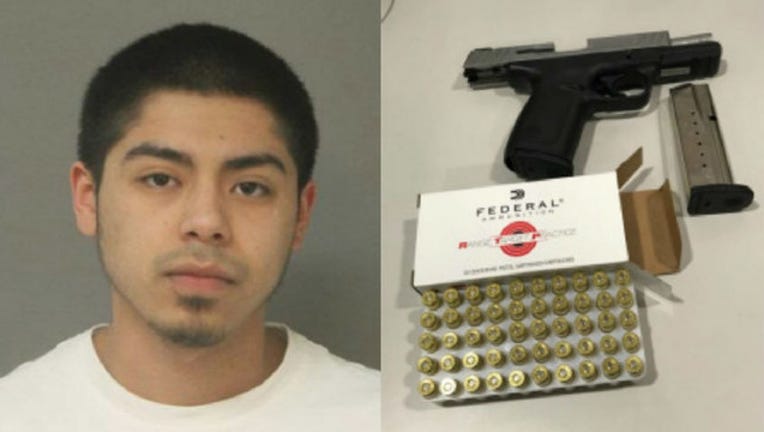 article
CHICAGO (Sun-Times Media Wire) - A Belmont Heights was charged Tuesday after being targeted in an undercover Chicago Police investigation focused on the sale of guns and drugs in "secret" Facebook groups.
Sergio Barrera, 23, turned himself in about 4:45 p.m. at the Jefferson Park District police station at 5151 N. Milwaukee Ave. in connection with the sting, which was nicknamed "Operation Fishnet 4," according to Chicago Police.
Over the course of the investigation, officers made undercover buys from Barrera at various locations, police said.
He was charged with felony counts of armed violence, gunrunning, unlawful use of a weapon by a felon, unlawful sale of firearms, possession of a firearm with a defaced serial number and delivery of a controlled substance, police said.
Barrera is being held without bail at the Cook County Jail, according to the Cook County Sheriff's Office. His next court date was scheduled for Jan. 9.
The investigation into the Facebook groups, which began in February after a tip from a criminal informant and resulted in 50 arrests in December — including a Chicago Public School gym teacher — could have been much quicker with the assistance of Facebook, CPD spokesman Anthony Guglielmi said at the time.
During a news conference last month, CPD Supt. Eddie Johnson said Facebook has a responsibility "to ensure that these types of things don't go on."
"They haven't been very friendly to law enforcement to prevent these things, so maybe with you all's help, they will become that," Johnson added.
Following the news conference, Guglielmi said representatives from Facebook reached out to Johnson and committed to holding a "high-level" meeting between the Chicago Police Department and Facebook shortly after the new year.