Berkeley police arrest 20, seize 'dozens of weapons' at opposing protests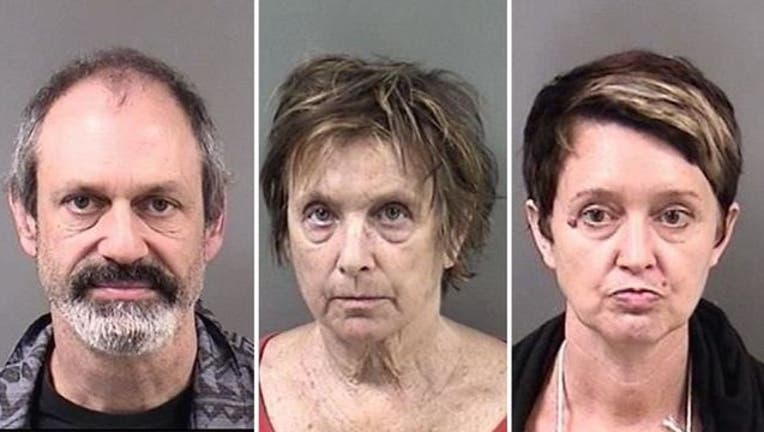 article
FOX NEWS - Berkeley, Calif., police arrested 20 people Sunday and confiscated "dozens of weapons" as members of so-called "alt-right" and far-left groups gathered in the city for opposing protests.
In addition to the arrests, officials said three people suffered minor injuries after a group of "extremists" threw "explosives" -- believed to be fireworks and flares -- at police and Alameda County Sheriff's officers. No members of law enforcement were hurt.
Berkeley police also said that "an extremist element among a large group" damaged 21 city vehicles, setting one on fire, and slashed their tires. The group also set fires in trash bins, which were extinguished quickly.
Two groups of alt-right protesters had announced plans for a "No to Marxism" rally at the city's Civic Center Park earlier in the week. That prompted plans for a "Sweep Out The Fascists" march and counter-rally that drew hundreds of people downtown.
The San Francisco Chronicle reported that several dozen "anti-Marxist" protesters arrived at Civic Center at 12:30 p.m. At one point, the group pushed books off a table set up by a local Communist bookstore, but police and bystanders stepped in to head off any potential confrontation.
City officials said neither group had sought or obtained a permit for their respective rallies. On Friday, police issued rules prohibiting masks and items that could be used as weapons.