'Bernie Baby' dies of SIDS, mother says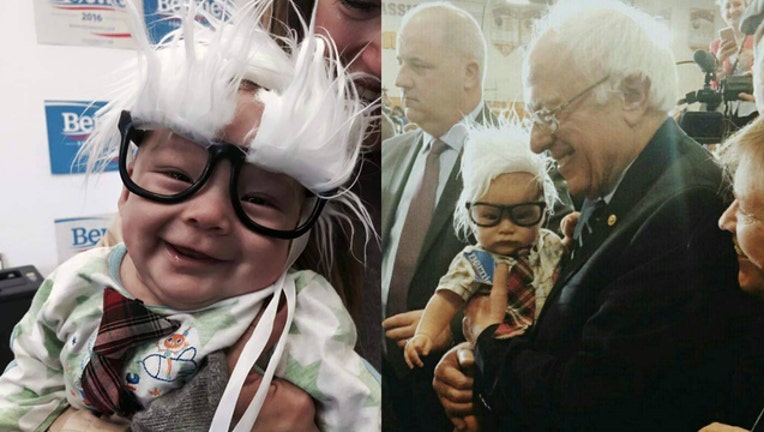 article
The four-month-old baby whose photo went viral when he dressed up like Democratic presidential candidate Bernie Sanders— earning him the nickname "Bernie Baby," has died from SIDS, his mother, Souxsie Lomas, announced on Facebook.
Oliver Jack Carter Lomas-Davis, born October 17, died on February 25, according to the family's LifePosts page. Oliver went viral at a Las Vegas Bernie Sanders campaign stop February 14, where he was photographed being held by the presidential hopeful. Oliver wore a white wig in disarray, oversize black glasses, a short-sleeve button down shirt and a red plaid tie.
According to a GoFundMe page created to help cover the cost of the funeral and counseling for the family, Oliver will be laid to rest March 7 at Forest Lawn Memorial Park in Hollywood Hills.
SIDS, sudden infant death syndrome, is the sudden, unexplained death of an infant younger than one year old, according to the National Institutes of Health. It's the leading cause of death in children between one month and one year old.