Best Leap Day deals and freebies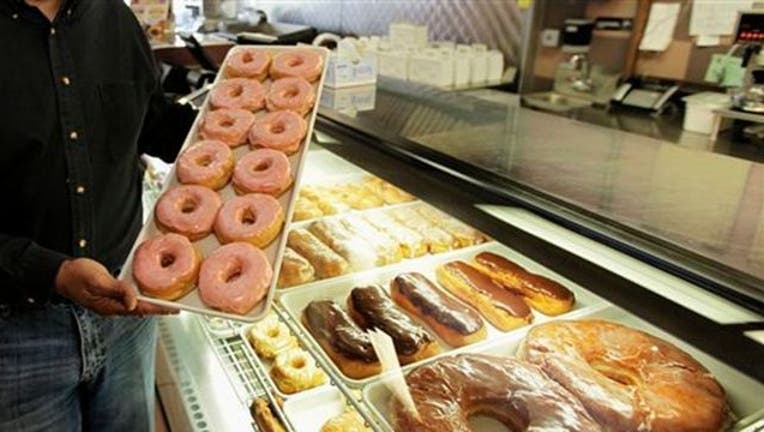 article
CHICAGO (FOX News/ FOX 32 News) - 2016 is a leap year, which means we get to enjoy a whole extra day of February.
"Leap Day" comes only one every four years to realign our clocks and calendars with the universe. 
To celebrate, people born on February 29 finally get some presents.
But the freebies aren't just for the people who only celebrate a birthday every four years!  Restaurant and food outlets are celebrating with some deals and freebies for Leap Year babies, but some are available to everybody.
Divvy
riders can purchase a 24-hour pass, which usually costs $9.95, for $5 available at all 475 stations. The pass offers unlimited 30 minute trips within a 24-hour period, and riders have to pay extra for trips that last longer than half an hour
Caribou Coffee
All customers who buy a beverage at normal price can get a second of equal or lesser value for 29¢ on Feb. 29.
Shedd Aquarium
Illinois residents who show a valid ID can upgrade their ticket to a "total experience pass" for only $15. The special pass gives visitors access to all exhibits. The offer runs from 9 a.m. until 5 p.m. 
Olive Garden
If your birthday is Feb. 29, use the linked coupon for four free "Dolcini" desserts, valid for dine-in orders at Olive Garden restaurants from Feb. 29 to March 6.
Krispy Kreme
Krispy Kreme is celebrating Leap Day by selling a dozen of its signature Original Glazed doughnuts for $2.29 with the purchase of another dozen at regular price.
Hard Rock Cafe
Is giving away a free meal for anyone celebrating their brithday.
Arby's
For one day Arby's is introducing a vegetarian menu which include the fast-food chain's regular menu without meat. The prices for the sandwiches will not change and meat-filled sandwiches are still available.
Pizza Hut
Anyone who shows a valid government-issued photo ID proving they were born on Leap Day will get a free, one-topping Personal Pan Pizza from Pizza Hut. The deal is for carryout only.
Houlihan's
All customers with Leap Day birthdays can have one free entree on Monday, Feb. 29, and that's only the start. Leap Day babies are welcomed to 28 additional free entrees–one per visit–over the following 30-day period, for a possible total of 29 free entrees. Bring photo ID with proof of DOB.