Bolingbrook man found guilty after attacking ex-girlfriend, stabbing man in front of 9-year-old girl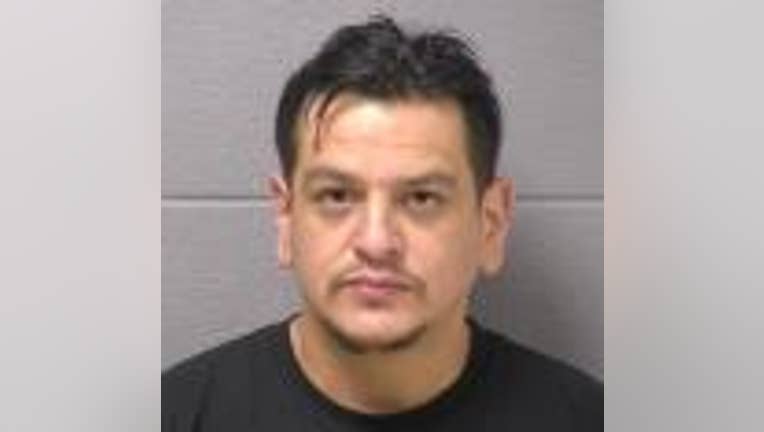 article
BOLINGBROOK, Ill. - A Bolingbrook man has been found guilty after pushing his ex-girlfriend down a flight of stairs and stabbing a man in front of a 9-year-old girl. 
Ivan Atilano, 37, was found guilty of attempted murder, home invasion, residential burglary, aggravated battery, criminal trespass to a residence and domestic battery.
On Sept. 22, 2022, Atilano tracked down his ex-girlfriend, Tatiana Guzman, who was sleeping at the home of Felix Lopez.
Prosecutors said Guzman heard noises in the backyard and went outside to check around midnight.
Atilano was standing in the yard and asked Guzman to speak with him. She refused and Atilano became angry and pushed Guzman down a flight of stairs.
SUBSCRIBE TO FOX 32 ON YOUTUBE
Atilano then entered the home and jumped on Lopez. While Lopez was on the ground, Atilano stabbed him multiple times as Guzman yelled at him to stop and tried hitting him.
Guzman's nine-year-old daughter, who was in the home at the time, witnessed the stabbing.
Lopez's sister heard the commotion and came out of her room to see what was wrong. Atilano then ran up the stairs and out of the house.
When officers arrived at the residence, they located Lopez in the basement with multiple stab wounds.
Atilano has a prior felony conviction from 2009 for possession of a stolen motor vehicle. 
His sentencing is scheduled for June 27.