Brookfield Zoo hosting naming contest for wolf pups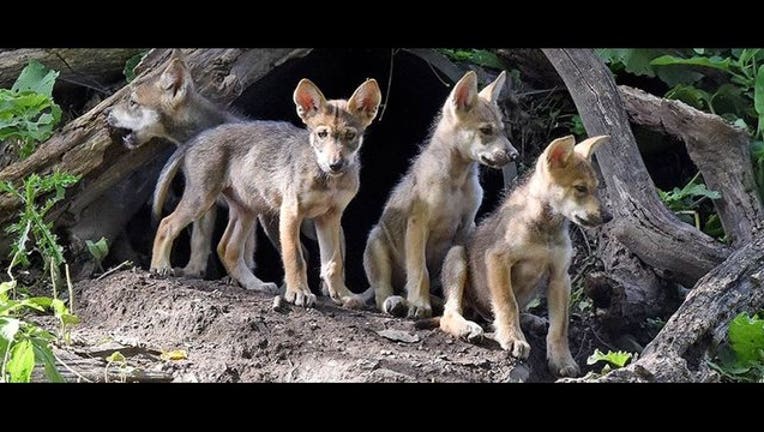 article
The Brookfield Zoo is hosting a naming contest for three of its Mexican gray wolf pups that were born in May.
One of the wolf pups has already been named Nestor, in memory of Ernesta, a female wolf who lived at Brookfield Zoo from 2010 to 2012. She was released into the wild in New Mexico as part of a recovery program, but was later found deceased.
The other three pups, three males and a female, are still in need of names. The public can vote on their favorite names for the pups, all of which have a connection to the Spanish language, at www.CZS.org/WolfNames
Voting began at 11 a.m. Thursday and runs through Aug. 5.
As of Thursday afternoon, the names Magdalena, Inigo, and Aldo were leading the voting.
All of the pups had their first wellness exams recently and received healthy reports from veterinarians. They are almost weaned from their mother, Zana, and are spending more time with their father Flint. Both parents are regurgitating meat for the puppies.
The pups can be seen playing in their habitat at the Regenstein Wolf Woods.