Terry Miller: Cook County woman with medical issues reported missing
COOK COUNTY - Terry Miller's daughter says she knocked on her bedroom door at 8 a.m. on Sunday, and she was gone.
"I started looking and knocking on doors in the neighborhood. No one has seen her or heard from her," said Brittany Miller.
"I started calling her phone and it's going straight to voicemail," Brittany said.
She says Terry has serious health issues, and she's only lived in the Chicago area for two weeks.
"She's lived in Iowa for the last 10 years and she's only been in the Chicago for two weeks. So she doesn't know anyone. We don't have any family here, so there's nowhere she can go."
SUBSCRIBE TO FOX 32 CHICAGO ON YOUTUBE
The 59-year-old was last seen in the Calumet City area near Sibley Boulevard and Mackinaw Avenue. Brittany is concerned because her mother doesn't have any money, her phone is going to voicemail, and she doesn't have her medication. Without her prescription, Terry will have bad seizures.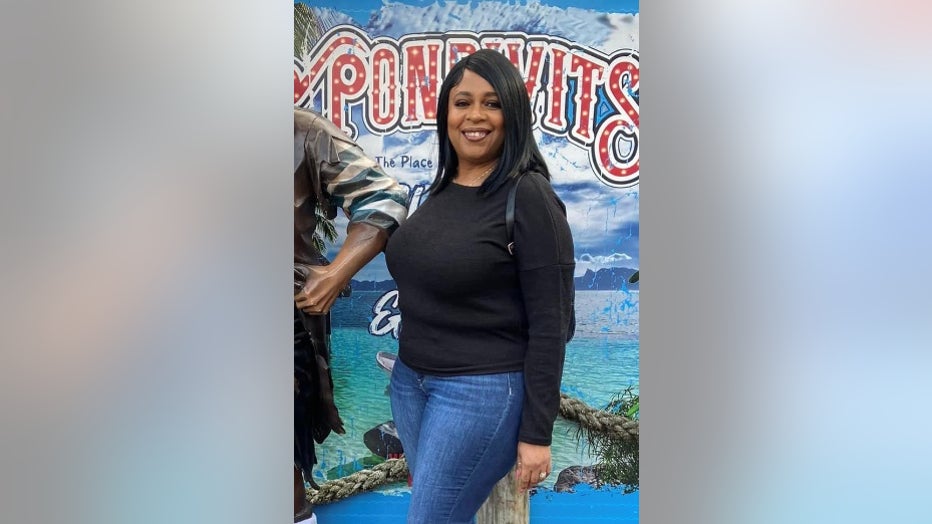 "She's probably somewhere and doesn't know where she at. She has dementia, she has brain epilepsy, seizures, and she has a couple other mental issues."
Terry was last seen wearing navy blue jacket, and possibly a gray jogging suit with a gray scarf on her head.
Brittany did file a missing person's police report with Calumet City police, and says her mother could be triggered to go back to the places she grew up or lived years ago in Chicago. Those locations include 123rd and Emerald, or 65th and Fairfield.
Police also say Terry may be heading to Cedar Rapids, Iowa.
If you see Terry, don't approach her and call police.