Car dangles from power lines after Tennessee crash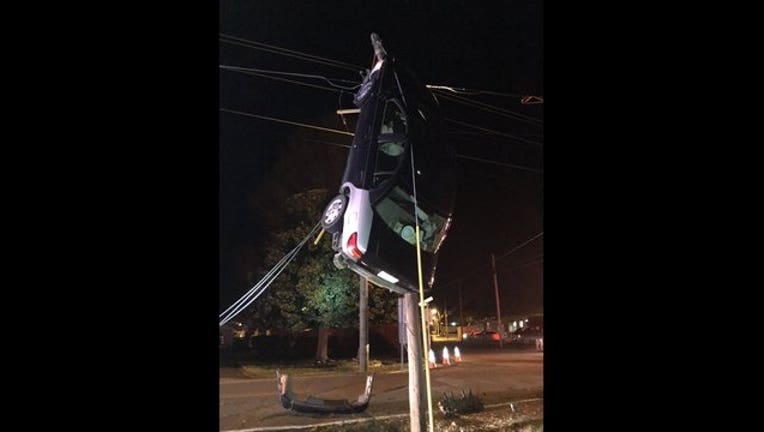 article
Tennessee police said speed may have been a factor in a freak crash early Saturday morning that ended with a car dangling from power lines. Rescuers finally pulled a woman from the car after nearly two hours.
"She ran up the guy-wire on the pole in a freak accident, and the car spun around the pole," Medina Fire Chief Jeff Rollins told The Jackson Sun.
The posted speed limit on West Church Avenue is 30 miles per hour; it's unclear how fast the woman may have been driving. Officials said there was no indication alcohol or drugs were involved in the crash. Once rescue crews broke her window, the fire department used a bucket truck to secure the woman and lower her to the ground. She was not badly hurt, Rollins said.
"I've been doing this for 38 years, and I've never seen this before," he added.
Read More: Police report explains how car got stuck on utility pole