Career criminal arrested for allegedly stealing baseball cards worth over $100k from Chicago shop
CHICAGO - Two months after a brazen burglary at a North Side sports card store, Chicago police say they have the thief in custody — and he's a17-time convicted felon.
But police are still looking for all the cards that were stolen.
"Here they are, the Babe Ruth, the Mickey Mantle," said Ronnie Holloway as he showed FOX 32 Chicago the five rare sports cards that Chicago police were able to recover.
SUBSCRIBE TO FOX 32 CHICAGO ON YOUTUBE
Holloway owns Elite Sports Cards and Comic Books in Lincoln Square, which was the victim of a highly publicized burglary over the Memorial Day weekend. Holloway said he was stunned when he got the call from Chicago police on Saturday telling him that some of his cards had been recovered.
"I was at first in disbelief when they told me they were going to be able to recover a few of the cards," Holloway said.
Surveillance video captured the thief breaking through the back wall of the store on West Montrose, and in a matter of minutes stealing more than 100 cards worth at least $100,000.
On Saturday police arrested and charged 41-year-old Scott Meherg of Oak Lawn in the theft. Meherg has 17 felony convictions on his record, including thefts of collectibles like comic books.
"For him to be able to get away with it this long, continuing it, the system definitely should be re-looked at. Guys like this should not be on the street committing these types of crimes," Holloway said.
Police say Meherg apparently sold most of the sports stash for pennies on the dollar.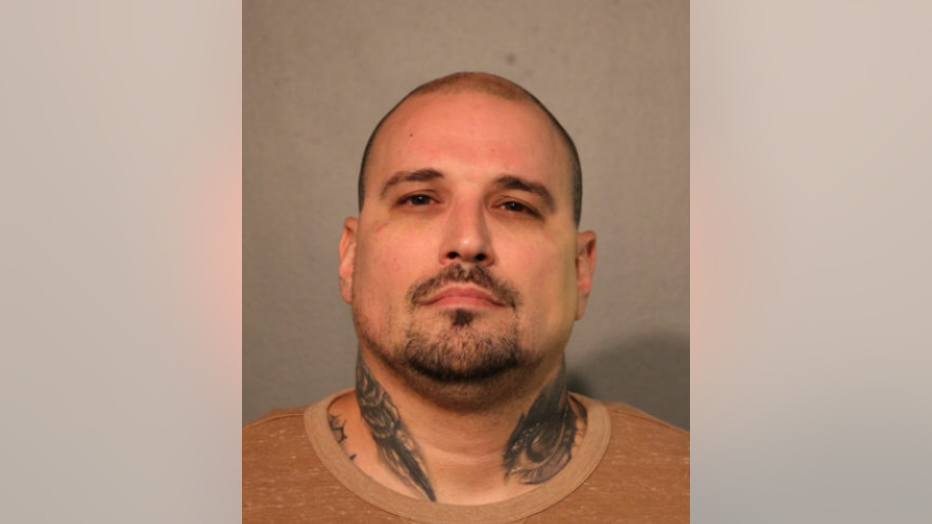 Scott Meherg | Chicago Police Department
Now, Holloway is hoping the collecting community helps him track down the rest of his valuable cards, including two of his favorites, featuring Jackie Robinson and Roberto Clemente.
"I would love to get it back, the items. It's a longshot but then again, I was able to get five cards back, so there is still hope out there," Holloway said.
Holloway used to keep the rare cards in display cases in his store, hoping to spark the interest of young sports fans. But now he says he's forced to keep them locked up in a brand-new safe.
"I don't know how much precautionary measures you can take, but at least this is going to take a little bit longer," he said.
Meherg only got a $1,000 bond for this burglary. But he remains behind bars at Cook County Jail for an outstanding warrant out of the state of Indiana.