Carolyn Rush is dead at age 68; wife of Rep. Bobby Rush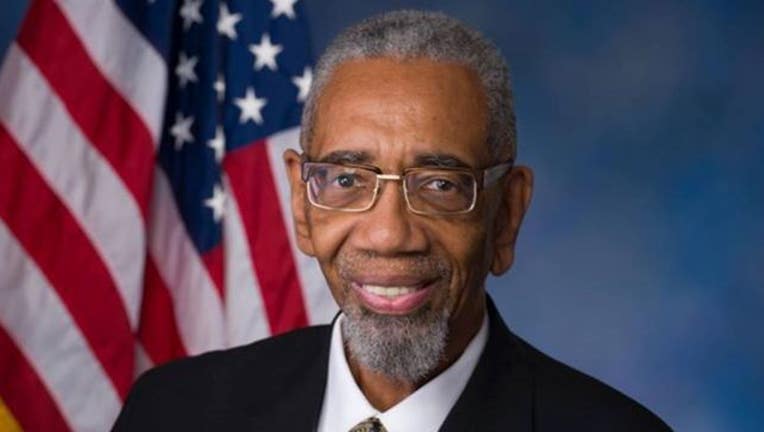 article
CHICAGO (Sun-Times Media Wire) - Carolyn Rush, wife of Rep. Bobby Rush, D-Ill., has died.
The congressman made the announcement on Twitter Monday morning: "Today I have lost by best friend, the love of my life, my confidant and my best half. Carolyn I will always love you."
"He's devastated," Rush's spokeswoman, Stephanie Gadlin, told the Chicago Sun-Times.
Gadlin said the office would soon issue a news release to provide details and declined to immediately offer more information.
Carolyn Rush, 68, had suffered bouts of illness in the past.
Bobby Rush spent significant time away from the nation's capital in 2013 and 2014 to be by his wife's side.
At the time he told Sun-Times Washington Bureau Chief Lynn Sweet: "My wife's illness and her condition has dictated it, that I be more or less in the hospital room with her. She is dependent upon me as she should be for support in a lot of different ways."
Carolyn Rush had been in and out of the University of Chicago hospital because of declining health following open heart surgery, other surgeries and multiple serious health issues, Rush told Sweet in 2014.
Rush further explained that his first duty was "compassion and concern and caring for her in a way only a husband can provide for his wife."
Rush also said at the time that he did not want to risk not being in Chicago if his wife needed him.
In 1999, his son Huey Rich died, a victim of gun violence. After Huey was shot, doctors told Rush his son's condition had stabilized, so Rush left him in the hospital and flew to Washington, where he was part of a conference committee negotiating legislation.
Rush got a call later in the day his son took a turn for the worse. The last plane to Chicago had already left. Rush took the first flight out in the morning.
"Didn't make it in time," Rush told Sweet.
Bobby and Carolyn Rush have been married 36 years. She has been Rush's long-time political adviser as well. Rush represents the South Side 1st Congressional District, elected to Congress for the first time in 1992; before that he was the alderman from the 2nd Ward, first elected to City Hall in 1983.
In 2008, Rush took a leave for several months because of his own health scare, salivary cancer, which required surgery near his jaw.