Cars line up for blocks for Illinois vehicle emissions test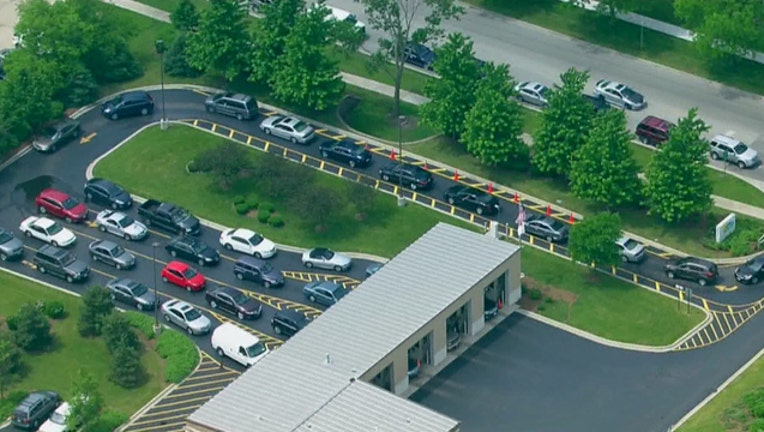 FOX 32 NEWS - Long lines stretching for blocks were seen Friday as Illinois driver scrambled to get their vehicles tested before the end of the month.
Before June 1, drivers must pass an Illinois Environmental Protection Agency vehicle emissions test before they can renew their registration.
A spokesperson for the Illinois EPA released the following statement:
"We are experiencing a high volume of vehicles coming through our testing stations.  Illinois EPA typically sees increases at the end of each month.  The holiday weekend is also likely a factor. All test station lanes are open and staffed at the 14 testing stations in the Chicago area.  In addition to the test stations, motorists can also schedule an appointment at one of the 40 appointment only facilities by calling 1-877-927-7587.  As the end of the month passes, lines will likely decrease.  The 14 Chicago area testing stations are open from 8:00 a.m. – 6:00 p.m. Monday – Friday and 8:00 a.m. – 1:00 p.m. on Saturday.  Stations are closed on Sundays and will be closed for Memorial Day.
As additional background, vehicle emissions test notices were temporarily suspended earlier this year, which effected motorists due for testing in March, April and May.  Illinois EPA resumed sending emissions test notices in April.  As a result of the temporary test notice suspension, beginning March 1, the Illinois Secretary of State's office has temporarily allowed license plate renewals for vehicle owners who have not yet complied with the emissions test.  The Secretary of State announced in early April that his office will resume regular vehicle registration procedures effective June 1.  At that time, motorists subject to vehicle emissions testing will once again be required to comply with testing requirements prior to renewing their license plates.  The vehicle testing month coincides with the expiration date of the vehicle license plate."