Charges: Minnesota man decapitated man accused of raping girlfriend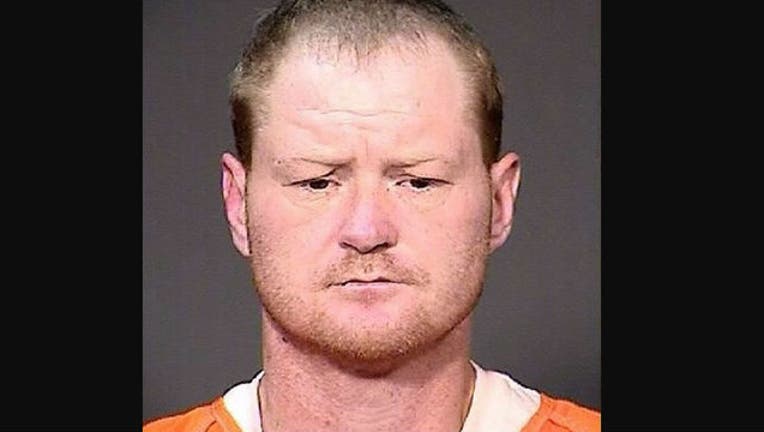 article
DEER RIVER, Minn. (KMSP) - A Deer River, Minnesota man is being charged with murder after he allegedly decapitated a 20-year-old man accused of raping his girlfriend.

On June 21, 35-year-old Joseph Thoresen hit the victim, identified as David Haiman of Hibbing, over the head with a baseball bat and stabbed him in the abdomen and lower back with a knife, according to the charges. He then cut off the victim's head, threw it in the woods and dragged the body into the woods as well.

Thoresen's girlfriend told police she was upset when Thoresen told her their friend, Haiman, was coming over to their apartment and told Thoresen the victim had raped her in their bedroom.

When Haiman arrived, the couple confronted him and he allegedly agreed to let them tie him up and beat him. After tying him up, the girlfriend broke his nose and punched him in the gut. Thoresen also punched Haiman, repeatedly telling him he should not have raped "my girl."

Thoresen's girlfriend told police the three then talked about "scoring some bud" and drove off together in Haiman's car. They met several other friends near Ball Club and smoked some marijuana and meth.

At some point, Haiman and Thoresen got into an argument. Thoresen's girlfriend said there was some car trouble and when the two men got out of the car to check it out, Thoresen attacked the victim and decapitated him. 

Haiman was reported missing on June 25. Investigators arrested Thoresen at his apartment on June 26 after receiving a tip from a man who was caught driving Haiman's vehicle.

Investigators located Haiman's head and torso in Itasca County with the help of Thoresen's girlfriend.

Thoresen is being charged with second degree murder.