Chicago-area gas prices fall below $3 per gallon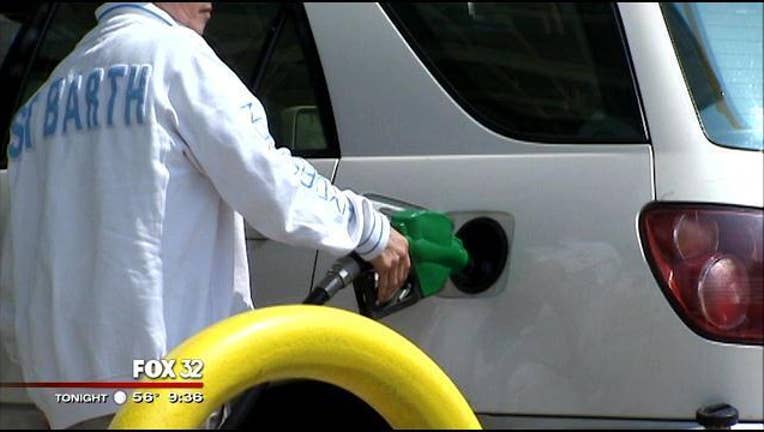 article
Gasoline prices dipped below $3 per gallon Wednesday in the Chicago area, the first time that's happened this summer. And experts say prices could continue to fall in the coming months.
A gallon of regular gasoline now costs $2.99 on average in the Chicago metropolitan area. That price is the area's lowest average since Memorial Day and represents a 13-cent drop from $3.12 per gallon a week ago.
"It's some of the cheapest gas we've seen this summer, with oil prices today dropping under $50 per barrel," said Patrick DeHaan, a senior petroleum analyst for GasBuddy.com.
Prices will likely continue to drop as the summer driving season winds down, decreasing demand. Fall also brings a seasonal switch away from reformulated gasoline, a summer-grade gas that burns more cleanly but is more expensive to produce.
"This fall we could really see prices fall into the low $2's, and perhaps some places outlying the city could see some prices flirting with sub-$2," DeHann said.
Drivers can expect to see even lower prices at the pump beginning in September, with prices bottoming out between Thanksgiving and Christmas and possibly lasting into February 2016, DeHann said.
"We only get a couple months of those ultra low prices, but we'll be seeing some nice declines," he said.
Chicago-area gas prices are more expensive than both the current statewide average of about $2.80 per gallon, and the national average of about $2.75 per gallon, according to AAA's Daily Fuel Gauge report. That's still significantly less that the national average this time last year of about $3.57 per gallon.