Chicago firefighter shot at scene of Albany Park car fire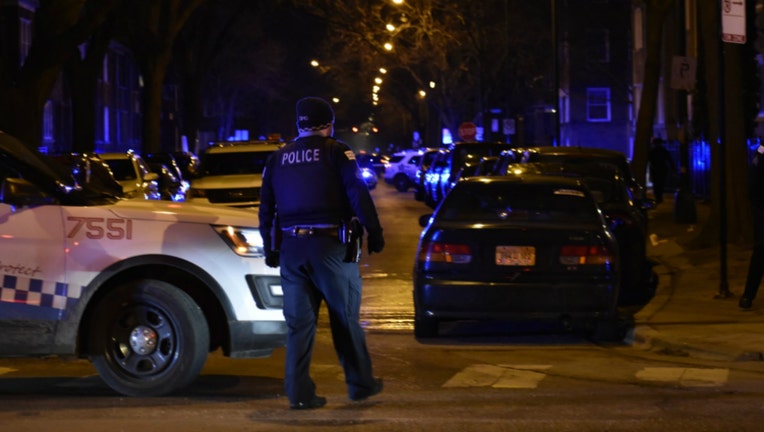 article
CHICAGO - A Chicago firefighter was shot Sunday while responding to a car fire in Albany Park on the Northwest Side.
Fire Commissioner Richard C. Ford II said crews had arrived at the scene in the 3300 block of West Wilson Avenue and put a hose line on the fire shortly before hearing shots and taking cover at 1:02 a.m.
The 36-year-old firefighter, who has been with the department for six years, was hit in the leg and taken to Illinois Masonic Medical Center in fair condition, Chicago police and fire officials said.
In a news conference at the hospital Sunday morning, Dr. Juan Santiago Gonzalez said the firefighter suffered a single gunshot wound and was "completely stable" when he arrived at the hospital. The bullet went though his lower left leg and there was no apparent permanent damage.
"We anticipate that he will have a full recovery," Gonzalez said.
CPD spokesman Anthony Guglielmi announced Sunday that three illegal weapons were found in an apartment near where the shooting took place.
Investigators are processing private and police video footage and believe that the fireman was struck as the alleged shooter was aiming for someone else, Guglielmi said.
No arrests have been made as Area North detectives continue to investigate, police said.
Ford said the cause of the fire remains under investigation.