Chicago man charged with possession of gun linked to fatal shooting at Indian Lakes Country Club
CHICAGO - A convicted felon from Chicago has been charged with possessing a gun that was connected to a 2021 shooting at a former country club in northwest suburban Bloomingdale.
Travis Peery, 24, appeared in court Thursday where bond was set at $300,000, according to the DuPage County state's attorney's office. Peery is charged with one count of unlawful use or possession of a weapon by a convicted felon.
Officers responded to a report of gunfire at the former Indian Lakes Country Club, located at 250 W. Schick Road, on Feb. 6, 2021, according to prosecutors.
When they arrived, officers located several people who were wounded. One of the victims, James McGill Jr., 27, of Englewood, was taken to a local hospital before officers arrived. He was later pronounced dead, prosecutors said.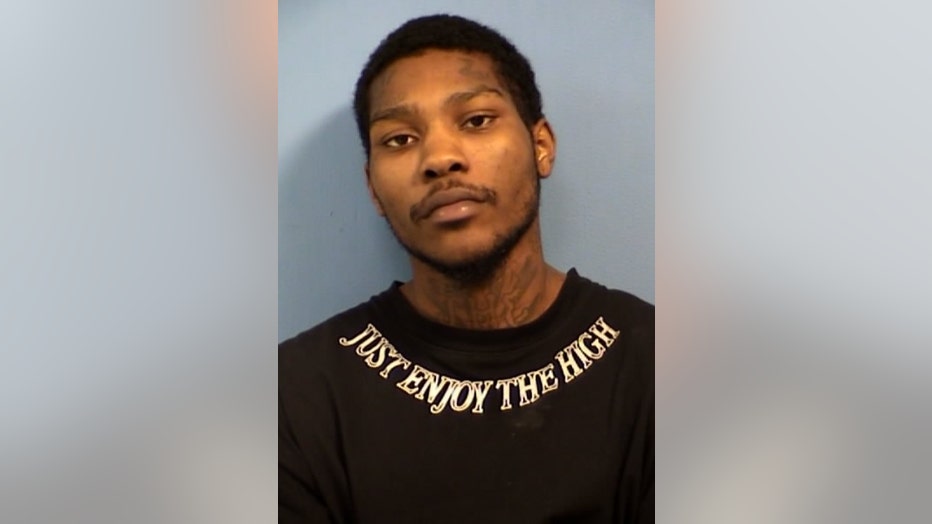 Travis Peery, 24. (DuPage County states attorney)
Authorities found several weapons in the snow outside the hotel, including an MPA30T with an extended magazine, which investigators believe was the weapon used in the shooting, according to prosecutors.
During their investigation, authorities found a video on YouTube which allegedly showed Peery holding the same gun while at the hotel that night, prosecutors said. Authorities said Peery's DNA was also found on the firearm.
Peery was later located in Las Vegas and was extradited to Illinois about a month ago.
SUBSCRIBE TO FOX 32 ON YOUTUBE
"It is alleged that Mr. Peery thumbed his nose at the law and was illegally in possession of a weapon that was used in the shooting death of Mr. McGill," said DuPage County State's Attorney Robert Berlin said. "There is no ambiguity here, as a convicted felon, Mr. Peery is prohibited from owning or possessing any firearm."
Prosecutors said the shooting at Indian Lakes County Club is still ongoing.