Chicago man charged with hiding friend's body in garage after doing drugs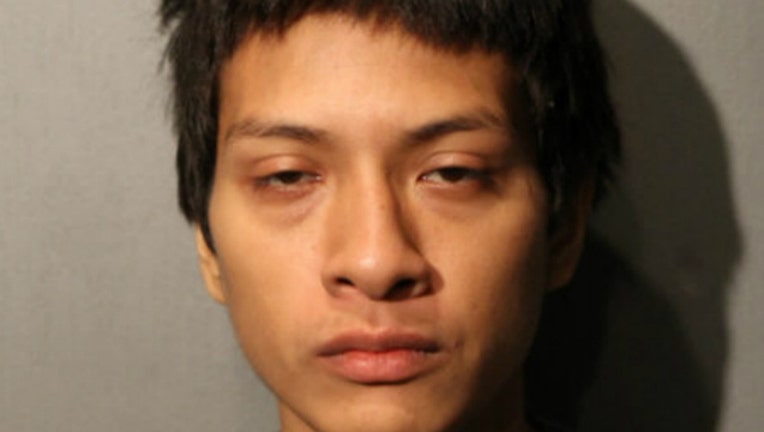 article
CHICAGO (Sun-Times Media Wire) - A man has been charged with hiding his friend's body after he found him dead the morning after they used drugs inside a garage in the Lawndale neighborhood.
Erik Tolayo-Flores, 21, is charged with a felony count of concealing a death, according to Chicago Police.
The body of 19-year-old Cicero resident Nathan Gallegos was found about 9 a.m. Saturday inside a garage in the 2200 block of South Kenneth, according to police and the Cook County Medical Examiner's Office.
At a bail hearing Thursday, prosecutors with the Cook County State's Attorney's Office said that Tolayo-Flores found Gallegos dead when he woke up July 13 inside his mother's garage, where he had been living.
Tolayo-Flores and Gallegos had used drugs in the garage the night before, prosecutors said. At first, he thought his friend was only sleeping and went back to sleep. But when he woke up again and saw Gallegos in the same position, he discovered he was dead.
Tolayo-Flores wrapped Gallegos' body in two plastic bags and hid him in the garage under a mattress and insulation, prosecutors said. Authorities found the body when someone reported a smell coming from the garage.
An attorney for Tolayo-Flores said he worked construction and had left high school after his sophomore year.
Judge Mary Marubio gave him a $100,000 I-bond, which requires only a signature to be released, and put him on electronic monitoring. His next court date was scheduled for Aug. 17.