More than $1 million in narcotics found after DEA tracks pill press to Chicago lab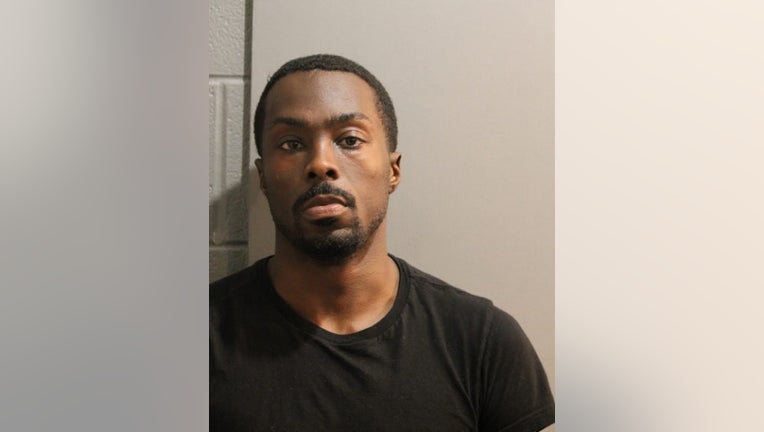 article
CHICAGO - A tracking device planted by the feds on a piece of equipment used to manufacture counterfeit narcotics led to the seizure of more than $1 million in fentanyl and methamphetamine at a South Side apartment building.
Cook County prosecutors said Tuesday the tracker was placed on a pill press that was shipped to 30-year-old Allen Dean, who then brought it to a clandestine lab in the 8000 block of South Union Avenue.
Authorities later discovered thousands of grams of narcotics in powder and pill form there, as well as pill presses and dies used to stamp pills with identification numbers to make them look like prescription medication, according to Assistant State's Attorney Michael Vojta.
Prosecutors said Dean was known to have been shipping fentanyl by mail from California to Chicago since at least 2019 when they intercepted a package. A second package was later intercepted that contained a chemical used to manufacture illicit drugs. It allegedly had Dean's fingerprints on the outside.
In February, the Drug Enforcement Administration learned of two packages being shipped to Dean from China and found that one of them contained a pill press. They placed a tracking device on it and monitored its delivery to an address in Chicago, prosecutors said.
Dean was allegedly seen carrying the package into a home. The tracking device later showed the press was moved to the South Side lab.
On March 30, federal agents tried to arrest Dean when he arrived outside the apartment but he drove onto the sidewalk and then fled on foot, prosecutors said. Dean allegedly stole a security guard's car from a fenced facility nearby and escaped after ramming through the fence. The car was later found abandoned.
When the lab was raided, authorities found more than 1,000 grams of suspected fentanyl and methamphetamine powder and more than 5,400 tablets containing a mixture of fentanyl and methamphetamine, prosecutors said. The total estimated value of the narcotics was nearly $1.2 million.
SUBSCRIBE TO FOX 32 ON YOUTUBE
"That's kind of a rare combination," Vojta said but noted it has been found in more than a two dozen drug seizure cases sent for analysis by Illinois State Police in the past year.
Vojta said the pills were labeled to appear as the pain killer Percocet and generic oxycodone.
Inside Dean's abandoned Chevrolet, authorities found a motor for a pill press and pill bottles labeled "Oxycodone and Acetaminophen." The bottles contained pills that tested positive for fentanyl and methamphetamine, prosecutors said.
Court records show Dean was arrested on a warrant Tuesday charging him with a felony count of manufacturing or delivery of more than 900 grams of fentanyl. Citing the amount of narcotics recovered, prosecutors filed a request to hold Dean without bail.
Defense attorney Sierra Norris said the allegations against Dean amounted to "little more than a guess or an assumption" that he had possessed drugs or items used to manufacture them.
"The only facts they have put forth is they believe Mr. Dean may have visited the location in which they found this fentanyl … but they cannot even say they saw Mr. Dean with a pill press because it came in a parcel," Norris said.
Norris argued Dean should be released on bond, noting he owned a trucking company, had no criminal history and strong family support.
Judge Ankur Srivastava set Dean's bail at $500,000 and ordered electronic monitoring if he is released.
If Dean is able to post bond, prosecutors said they would file a motion to determine where Dean's funds had come from. His next court appearance was set for June 6.