Chicago man sentenced to prison for role in armed robbery of suburban 7-Eleven
DUPAGE COUNTY - A second Chicago man involved in an armed robbery of a suburban 7-Eleven convenience store has been sentenced to prison.
On Friday, 47-year-old Lennell Owens was sentenced to 23 years in the Illinois Department of Corrections. His accomplice, 54-year-old Reginald Allen, received a 16-year sentence earlier this year.
The robbery took place on June 11, 2022, around 6:45 p.m., at a 7-Eleven store in Lombard located at 801 South Westmore-Myers Road.
When Owens and Allen entered store armed with guns, prosecutors say Allen approached the counter and demanded money from a female employee working at the cash register. At the same time, Owens went to the back of the store with a male employee, stealing cartons of cigarettes from the shelves and the employee's cell phone.
After the robbery, both men fled the scene in a Jeep Wrangler.
According to prosecutors, Lombard police then spotted the Jeep exiting a parking lot on Roosevelt Road and initiated a traffic stop. However, Owens, who was driving, evaded the officers and reached speeds of approximately 114 mph on I-355.
Due to safety concerns, the chase was called off.
SUBSCRIBE TO FOX 32 CHICAGO ON YOUTUBE
Authorities later located the vehicle near I-290 and Route 83. The Jeep exited I-290 onto 17th Avenue and crashed into a tree on 74th Avenue in Elmwood Park, prosecutors said.
Owens, Allen, and an unidentified occupant were taken into custody at the crash site.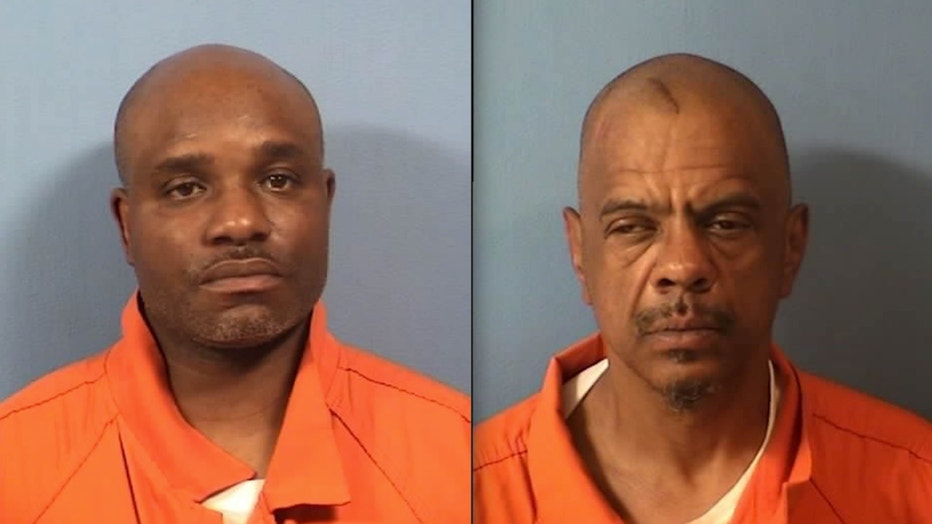 Lennell Owens and Reginald Allen | Provided
During a search of the vehicle, authorities discovered a loaded Glock 10mm handgun, 33 cartons of cigarettes, and nearly $200 in cash.
"In DuPage County, we will not tolerate the type of violent gun crime committed by Mr. Owens and Mr. Allen," DuPage County State's Attorney Robert Berlin said in a statement.