Chicago mother fighting to keep daughter's killer in prison: 'It is torture for me'
CHICAGO - Sabrina Harris collapsed in a hallway of the Thompson Center Wednesday after pleading for her daughter's killer to remain in prison. Her trauma continues more than two decades after her 11-year-old daughter Ryan Harris was raped and murdered in Englewood.
As EMT's checked on her mother, Briona Harris said this level of distress was not new.
"Right now is not the first time I've seen this, it's on the regular. My mom cries on the daily," said Briona.
The Harris family went to the Thompson Center, hoping to convince the Illinois Prisoner Review Board that Floyd Durr should not be granted clemency. Durr is serving life in prison plus 30 years.
"She was only 11-years-old. We all grew up so close, so for him to take that away and think he deserves a second chance? She doesn't have a second chance," said sister Ariel Harris.
Mother Sabrina held back tears as she told the board, "for him to be able to do all that: breath, sleep, eat, wake up; it is torture for me."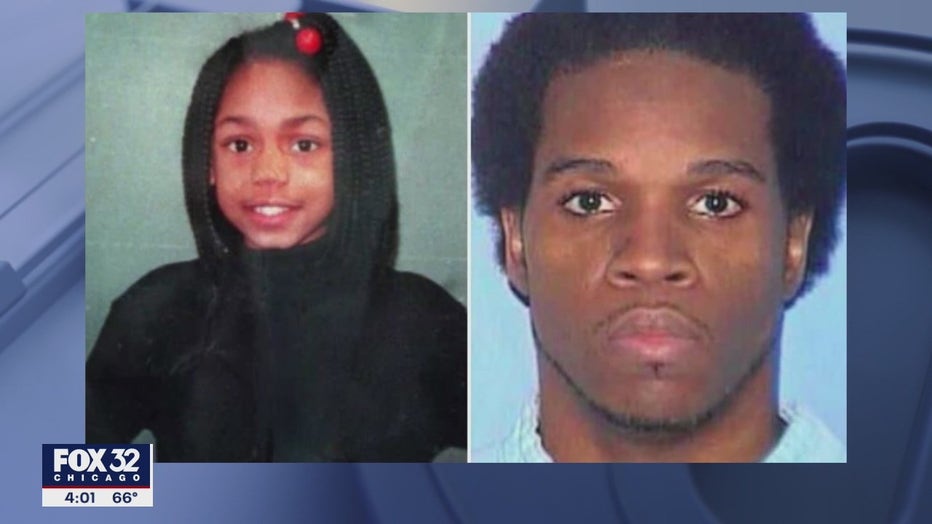 The crime shook the city, after the little girl's body was found in an overgrown lot on the South Side in 1998. At first, two boys were charged and released. Then, police arrested Durr — a man with a history of sexual assault.
DOWNLOAD THE FOX 32 NEWS APP FOR BREAKING NEWS ALERTS
Now as adults with children of their own, Ryan's little sisters joined their mother to fight Durr's clemency petition.
"I do not feel like he deserved it because he got out of jail from the same kind of crime and killed my sister, so he's going do that again. It just what's in him," said Briona.
Ariel added, "He wasn't young. He wasn't underage or anything like that. He was 29-years-old. He was very aware of what he was doing."
After the hearing at the Thompson center, the focus is turning to Governor JB Pritzker, who makes the final call on clemency.
FOX 32 Chicago asked one of the sisters what she would say to the governor. Briona would tell him it could have been his daughter or sister who was the victim of this horrific crime.