Chicago police officer found guilty of second-degree murder
CHICAGO - Veteran Chicago Police Officer Lowell Houser was found guilty Friday of second-degree murder in the 2017 off-duty shooting of 37-year-old Jose Nieves.
Cook County Judge William Gamboney's ruling comes nearly two months after closing arguments in the three-day bench trial, the Chicago Sun-Times is reporting.
In October, prosecutors said Houser shot the 37-year-old Nieves outside a Northwest Side apartment building where both Nieves and a female friend of Houser's lived.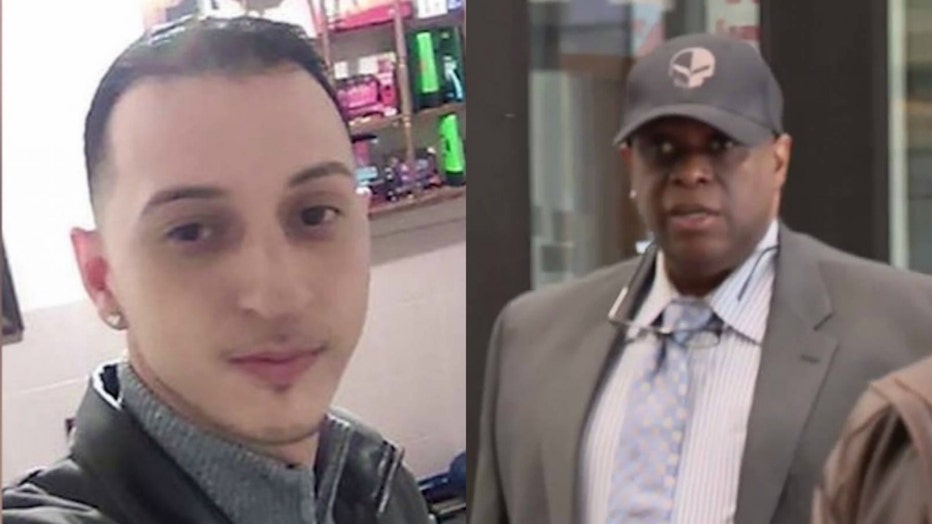 Left: Jose Nieves | Right: Lowell Houser
It was Houser, then on medical leave from the department, who called 911 and reported that he was an officer and "a gentleman tried to attack me. I had to shoot him."
Houser, who had been free on electronic monitoring, had his bond revoked Friday. He faces probation to up to 20 years in prison.