Chicago Teachers Union to discuss walkout plans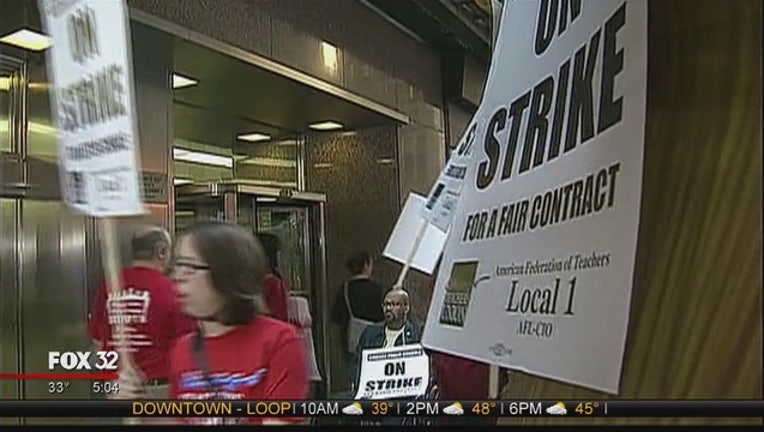 article
CHICAGO (FOX 32 News) - The Chicago Teachers Union is planning a one-day walkout late next week.
There's a meeting Monday to answer some questions about what could happen. The Caucus of Rank and File Educators will hold the meeting Monday afternoon.
The union says it will stage a "Day of Action" on April 1.
Chicago Public Schools says any walkout is illegal, and teachers need to have a doctor's note if they don't show up for work that day.
It's part of the ongoing battle between schools and the union over stalled contract talks.