Chick-fil-A will give you free food if you just put your phone away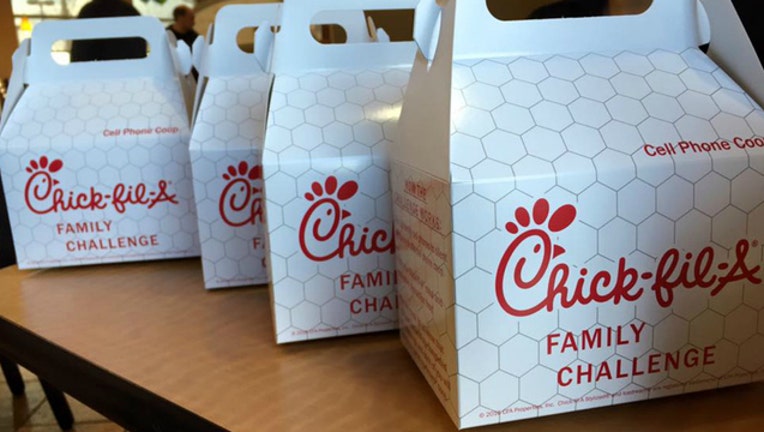 article
FOX News - Chick-fil-A has come up with an awesome new way to get family members to actually talk to each other at the dinner table. Its restaurants around the country are now promising to give you free ice cream if you take part in their latest "family challenge," which involves ditching your phone for the duration of the meal.
To do this, they're providing diners with boxes called "cell phone coops." So simple, yet brilliant.
Here are their instructions:
1.      Turn all family cell phones to silent and place in this cell phone coop.
2.      Enjoy your Chick-fil-A meal and each other distraction free!
3.      After the meal, let us now that you have successfully completed the challenge and each of you will receive a small Icedream cone.
Chick-fil-A says the idea came from a franchise owner named Brad Williams, and it's since spread to 150 locations nationwide. Would you take part in the challenge?