Child leaves notebook filled with love for future owners of his dog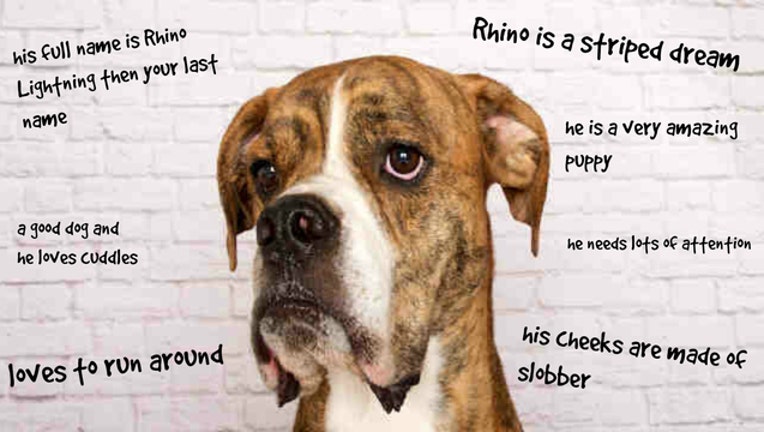 MURRAY, UTAH (Fox 32 News) - A child who had to give up his beloved dog because the animal was just too rambunctious for smaller siblings filled a notebook with loving instructions for the next owners.

The Humane Society of Utah released the notebook, which is filled with adoring information from the child about his boxer, Rhino Lightning:

"Cheeks make a lot of slobber"
"Good dog"
"He loves cuddles"
"Very amazing puppy"
"Loves to run around"
"Rhino is a striped dream"
"He likes sleeping under the blankets"

Humane Society officials said the family had to surrender the dog because he is too big and wasn't able to control himself around smaller children.

As of Sunday afternoon, Rhino was still available for adoption. You can see him on the Humane Society of Utah website.