City Council approves Lightfoot's $12.5 million gas and transit card giveaway
CHICAGO - The Chicago City Council Wednesday narrowly approved a series of lotteries to give away $12.5 million worth of free gasoline and rides on the CTA.
The vote was 26-23, with many Chicago alderman arguing the scarce tax money should be spent on something of lasting value, such as improved security on the CTA.
"This was just a PR stunt to put Mayor Lori Lightfoot's name on a gift card and try to get her some political support," said 2nd Ward Ald. Brian Hopkins.
The mayor said the giveaway meets a need.
"The suggestion that this is a 'gimmick,' 'stunt,' 'the mayor's political!' Um, let's put all that nonsense aside," Lightfoot said.
Individual Chicagoans making up to $65,300 a year and a family of four earning $93,200 will be eligible for the free gasoline and transit ride lotteries.
Eligible Chicagoans may apply online, by mail or at a public library. The 50,000 gasoline cards will be worth $150 each; 100,000 CTA Ventra cards worth $50 each.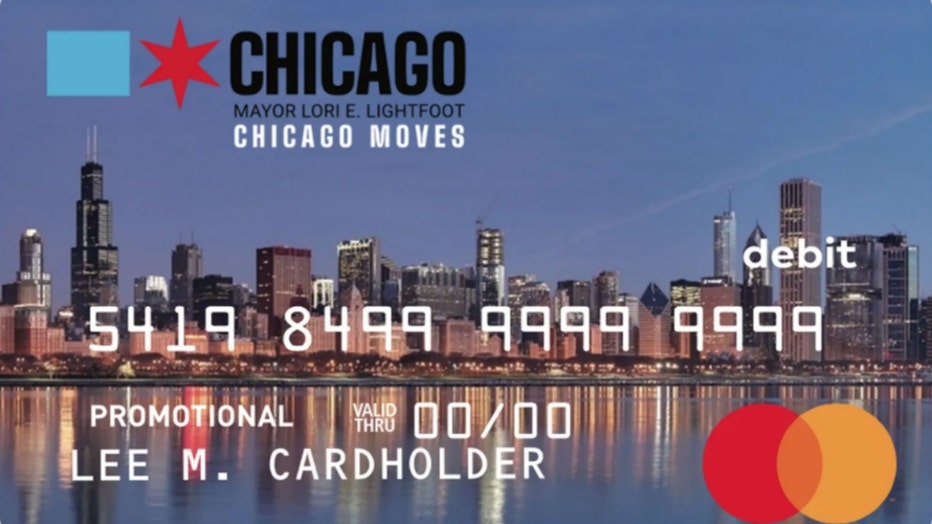 A mock-up of one of the tens of thousands of gas cards that would be distributed through a lottery system if Mayor Lori Lightfoot's "Chicago Moves" plan is approved by the City Council. (City of Chicago)
Several council members took offense at Lightfoot's insistence that each of the 150,000 gift cards carry her name.
Ald. Hopkins, who plans to announce next month whether he will run for mayor, said the way Lightfoot sought council votes revealed her priorities.
"I actually told the mayor's office that I would vote for it, if she agreed to take her name off it," said Hopkins. "And she didn't agree. So, I had to vote against it. And it almost lost, which simply proves this was political. Because she was willing to risk losing this roll call vote before she would be willing to not get the credit for it."
Lightfoot's taxpayer-funded giveaway follows a multi-million-dollar series of gasoline giveaways funded privately by philanthropist Willie Wilson, who's already announced his campaign for mayor.
"I thought it was a reaction to Willie. But, after I started seeing people do it all over the country, after I started seeing the governor, you know, give a discount on taxes on gas, I was like, everybody's doing it," said 27th Ward Alderman Walter Burnett, who voted yes.
Ald. Howard Brookins, Jr. of the 21st Ward said, "Right now the urgent need is gas. And it will help thousands of people."
The mayor had previously proposed that more than 75% of the free gas and CTA rides go to neighborhoods she called transportation hardship zones, whose residents were primarily racial minorities. At the last minute, Lightfoot included the far North Side 50th ward of Ald. Deb Silverstein. Silverstein then voted for it.
A City Hall website said winners of the first giveaway lottery would be announced in the second week of May. Lotteries are scheduled to continue through September. That's exactly when the mayor and city council members will be collecting voter signatures on re-election nominating petitions.