City gun violence continues to decline: police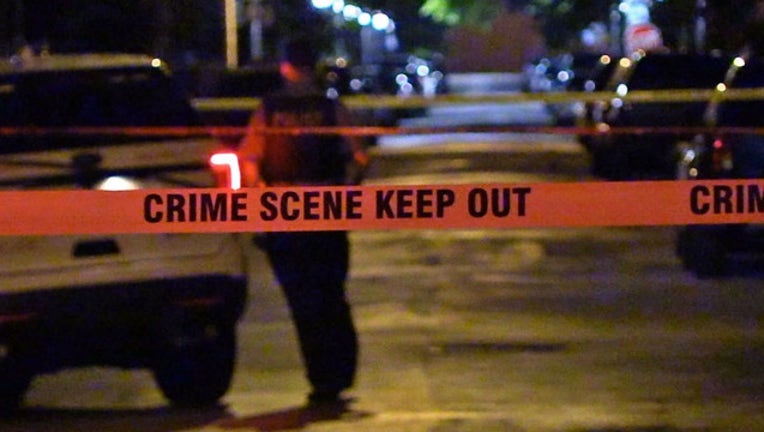 article
CHICAGO (Sun-Times Media Wire) - Gun violence continued to decline in June, marking the 16th consecutive month of falling violence in the city, according to the Chicago Police Department.
The city saw 79 fewer murders and 270 fewer shootings in the first six months of 2018 compared to the same period in 2017, police said.
The six-month murder count stood at 252 at the end of June, and shootings were at 1100.
The numbers show a sharp decline from 2016, when there were 325 murders and 1597 shootings by the end of June, according to police.
Police Superintendent Eddie Johnson touted the lower numbers in a press release while emphasizing his department's crime-fighting strategy of hiring more officers, using the help of federal agents and adding cameras the CTA.
"For the remainder of the year we will continue to hire more police officers and focus on ways that we can make our streets safer while building trust and stronger partnerships with the communities we serve," Johnson said.
A large part of the department's crime-fighting strategy has been to boost the amount of officers on the street. Mayor Rahm Emanuel announced a plan in 2016 to train nearly 1,000 officers over the course of several years. On Sunday, Emanuel touted the latest gun violence statistics.
"I want to commend the police officers, community organizations, faith leaders and residents who work together – often with little fanfare – to keep our communities safe, Emanuel said in a statement. "Through their work, six months into 2018, 359 fewer people have been victims of gun violence in our city than last year. Much more work certainly remains to be done, but this partnership and this progress so far in 2018 is a promising sign of what is possible."
Over 100 officers were added to beat assignments in June, police said. The Police Academy graduated 230 new police officers last month.
Chicago Police also used federal agents to help arrest over 50 people in a drug sting in June. "Operation Fat Chance" focused on drug markets in North Lawndale and East Garfield Park on the West Side. Several kilograms of heroin and cocaine, and more than 230 grams of fentanyl, were seized.
Another aspect of CPD's strategy on crime is the use of technology. The department has recently added more than 50 cameras to public transit stations downtown.
The announcement came after several robberies earlier this year in the tunnels between subway trains and on station platforms. The cameras record video in 360 degrees and wire the footage to department investigators.
Superintendent Johnson said the presence of illegal guns was a challenge in combating violence, but said the department was making progress in confiscating them. So far this year, officers have recovered over 4,300 illegal guns, according to police.
Johnson also attributed a decline in arrests to the department's "data-driven" strategy, in which predictive tools are used to allocate police resources. Arrests stand at less than 800 so far this year compared to 2017, police said.
The full statistics released by police are listed below.
Murders from Jan. 1 to June 30 by year:
2016: 325
2017: 331
2018: 252
Shooting incidents from Jan. 1 to June 30 by year:
2016: 1597
2017: 1370
2018: 1100
Murders by year within the month of June:
2016: 76
2017: 85
2018: 55
And shooting incidents for the month of June by year:
2016: 356
2017: 302
2018: 255