City sells $1.16B in bonds, but pays a heavy price for CPS crisis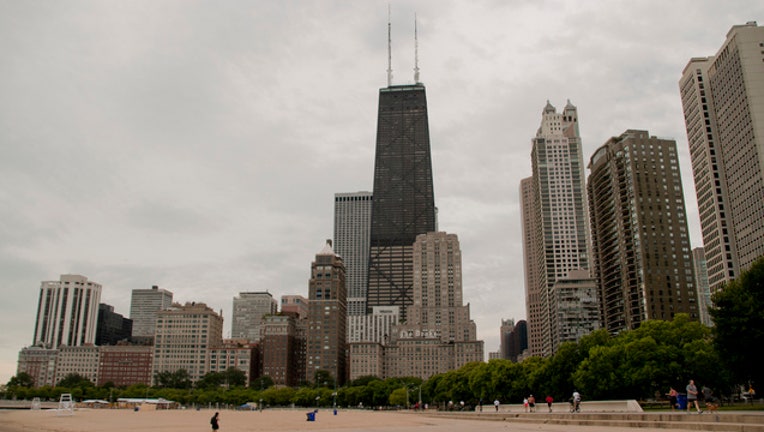 CHICAGO (SUN TIMES MEDIA WIRE) - Chicago sold $1.16 billion in general obligation bonds Thursday, but paid a heavy price for a school financial crisis made worse by Gov. Bruce Rauner's veto of a bill promising $215 million in pension help, the Chicago Sun-Times is reporting.
The "spread" between Chicago's interest rate and the interest rate the city would have paid if it had a AAA bond rating ranged from 3.3 percent to 3.5 percent, according to Matt Fabian, a partner at Municipal Market Analytics.
Fabian called it the "worst spread" in recent memory on a city bond deal.
Even more surprising was the fact that the interest rate on Chicago's general obligation bonds was a "full percentage point" higher than it was a year ago — before the City Council approved Mayor Rahm Emanuel's plan to slap a 29.5 percent tax on water and sewer bills to save the largest of four city employee pension funds.
Market factors beyond the city's control were working against the city.
The recent interest rate increase and prospects for higher inflation under President-elect Donald Trump meant the "universe of potential players has shrunk," Fabian said. There's more yield in "safe" bonds that carry a AA or AAA rating, he said. Fewer investors "need to reach to get the added yield" of a Chicago bond.
But the overriding factor was the financial crisis at the Chicago Public Schools.
"Investors are afraid that CPS might be pulled into bankruptcy in some way or that a new bankruptcy provision might be created or that CPS might have to default on its bonds. And that's going to directly affect the city," Fabian said, arguing that the CPS penalty would cost taxpayers millions over the life of the bonds.
There is little doubt that Rauner's veto of the teacher pension bill "chased away investors and made the universe of buyers smaller," Fabian said.
"CPS can't fix its budget problems without the state's help. And the state, through the governor has shown no interest in providing it," he said. "Until a plan for CPS materializes, these are the kinds of interest rates the city and the district are gonna have to pay."
The governor's veto and the continuing budget stalemate in Springfield were not the only concerns for investors.
So was the $1.16 billion borrowing itself. It includes $440 million in "scoop-and-toss" borrowing, $105 million more than previously planned, that extends for another generation debt that should be retired today.
It also includes $225 million to bankroll settlements and judgments against the city — $100 million more than previously planned.
Emanuel has promised to eliminate both dubious financial practices by 2019. That's also the deadline he set for eliminating a structural deficit that's already 80 percent smaller than the one he inherited.
"The fact that this bond sale was still funding scoop and toss and that . . . they're borrowing to pay interest on the these bonds — those are not the things that healthy cities do," Fabian said.
"The mayor has made progress. But the city budget is still a mess. . . . The city needs another year or two at least to fully eliminate its budget gap," he said. "In a few years, if everything else works out, these borrowing costs will begin to come down."
The Emanuel administration tried to put the best possible face on the transaction, noting that the bonds were "three times over-subscribed" and attracted 145 investors.
"The city continues to address our financial challenges and work to end bad financial practices of the past, and these bonds represent a critical milestone in this effort," Chief Financial Officer Carole Brown was quoted as saying in an emailed statement.
"This deal represents our final borrowing for scoop and toss, following through on Mayor Emanuel's commitment to end this practice by 2019. This is also our last borrowing for routine settlements and judgments, continuing the Mayor's commitment to end the legacy of using long-term debt to pay for operating expenses."