Classic Trix is coming back after fans reject new recipe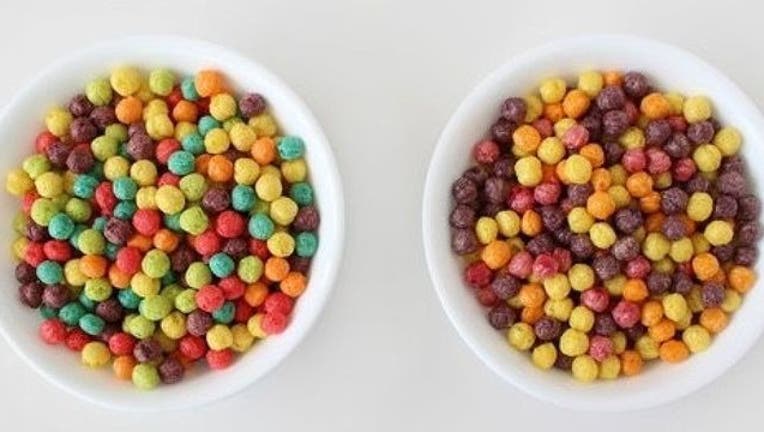 (FoxNews.com) - The classic Trix recipe will return to grocery stores next month, after its new, more natural recipe received a massive backlash from fans.
In 2015, General Mills Inc., parent company of Trix cereal, announced they would be phasing out the use of artificial dyes and flavors in their breakfast foods.
"We're simply listening to consumers and these ingredients are not what people are looking for in their cereal today," president of General Mills' Cereal division, Jim Murphy said in a blog post.
Except, it turns out that was exactly what people are looking for in their cereal.
After rolling out the new natural Trix, made from "a pretty broad array of fruit and vegetable concentrates," the corporate cereal giant was met with a wave of negative emails, calls and social media posts slamming the look and taste of the new cereal, spokesman Mike Siemienas said to the Wall Street Journal.
Fans wanted the bold coloring back, and they wanted it now.
"Change it back!!" wrote Denver-area mother and photographer, Ashley Carara, on Facebook shortly after the new recipe was released.
Before General Mills released the new line of naturally flavored cereals, Murphy said they had a goal "to match the taste that consumers love, with little to no visible change to the color" of the cereal.
However, he did concede that "some [cereals], like Trix, will look a bit different as we remove colors from artificial sources."
"My kids find the color of the new Trix cereal quite depressing," Carara said in an interview with the Wall Street Journal.
"It's basically a salad now," Chicago lawyer Justin Storer said to Wall Street Journal.
Storer, who said he gets most of his lunches from 7-Eleven, is just one of many Trix enthusiast who, as General Mills is discovering, buck the healthy food trend the cereal was trying to capitalize on.
Though 62 percent of people claim they try to avoid artificial flavors, according to a Nielson Global study, the problem for Trix specifically was that General Mills' food scientists couldn't recreate the vibrant colors of the original with more natural ingredients — creating a more drab appearance, and an altered flavor.
"You guys are killing Trix, first the shapes, then the colors, and now it's not even as fruity tasting as it used to be. My favorite cereal is no longer what it used to be, maybe Trix are just for kids," Luke Mann said on Facebook.
But kids and nostalgic adults can rest easy. In October, the classic recipe — with Red dye 40 and high fructose corn syrup — is coming back and will be sold right alongside the updated version flavored with turmeric powder and radishes.
Though General Mills caved to the demands of Trix fans, they have said they have no plans to bring back other artificially colored cereals, like Fruity Cheerios.
For now, silly rabbit, Trix are for all.
More on FoxNews.com.