Clerk pistol-whipped during armed robbery at Lake Villa liquor store
LAKE VILLA, Ill. - A person pistol-whipped a liquor store clerk during an armed robbery Thursday night in north suburban Lake Villa.
About 8:32 p.m., an armed suspect wearing a ski mask walked into Lake Villa Liquors, 102 S. Milwaukee Avenue in Lake Villa, to rob the store, Lake Villa Lieutenant James DeCaro said in a statement.
The suspect demanded money before striking the clerk with a handgun, DeCaro said. The clerk complied, and the suspect took cash from the register before fleeing the store.
Police said the suspect entered the passenger side of a vehicle waiting in the parking lot, which fled northbound from the scene.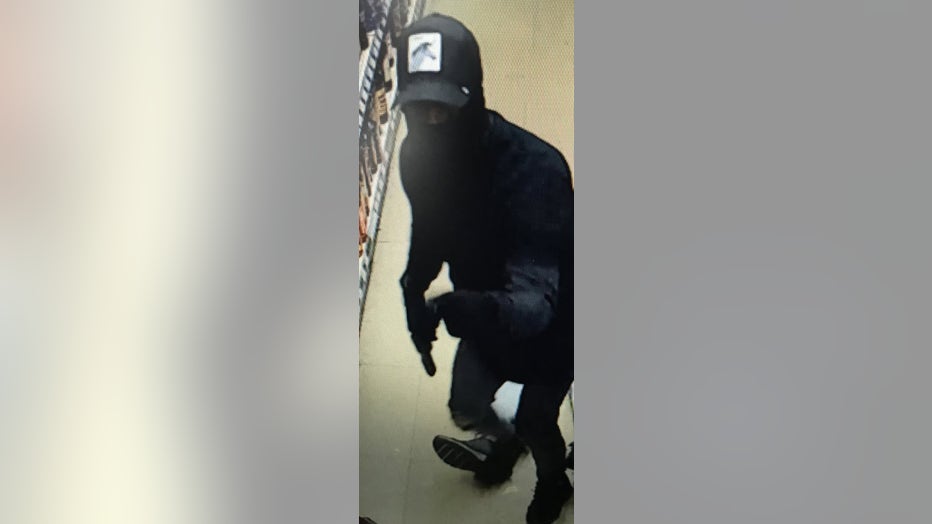 (Lake Villa Police Department)
The vehicle was an older model silver Buick Century sedan, possibly a 2002 model, with dark window tint and damage to the right rear bumper, above the tailpipe.
SUBSCRIBE TO FOX 32 CHICAGO ON YOUTUBE
The license plate attached to the vehicle had been reported stolen, according to police. The vehicle was used in previous robberies in nearby counties, but with different stolen license plates attached in those incidents, DeCaro said.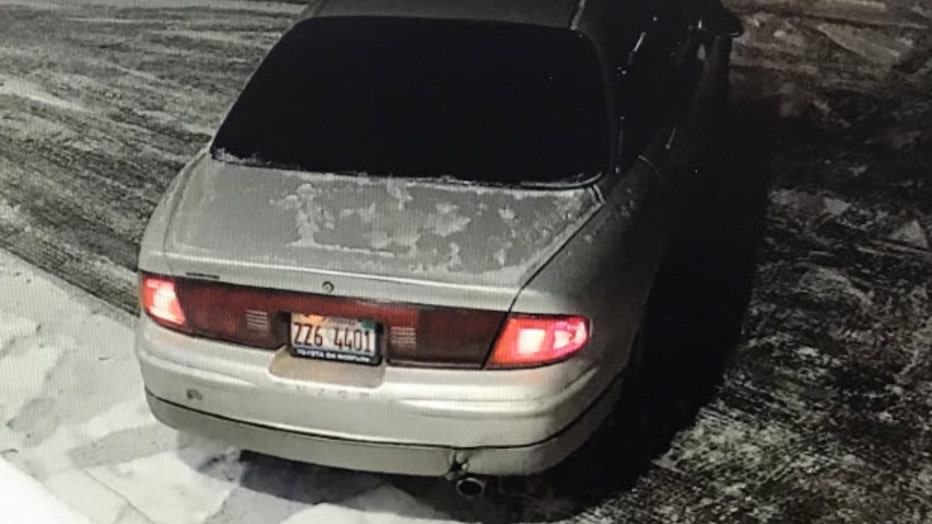 (Lake Villa Police Department)
The suspect was described by police as a Black male with a thin build, wearing dark clothing, a dark-colored ski mask, sunglasses, black gloves, and a black, or dark-colored baseball cap with a white square image on the front.
The clerk was treated by paramedics at the scene, but was taken to a local hospital as a precaution, police said.
The Lake Villa Police Department is still investigating.
Anyone with information is asked to contact the Lake Villa Police Department's through their anonymous tip form at Lake-Villa.org/police, or by calling detectives at 847-356-6106. You can also contact Lake County Crimestoppers at 847-662-2222, or by dialing 211 in Lake County.