Connecticut police announce arrest tied to spate of synthetic pot overdoses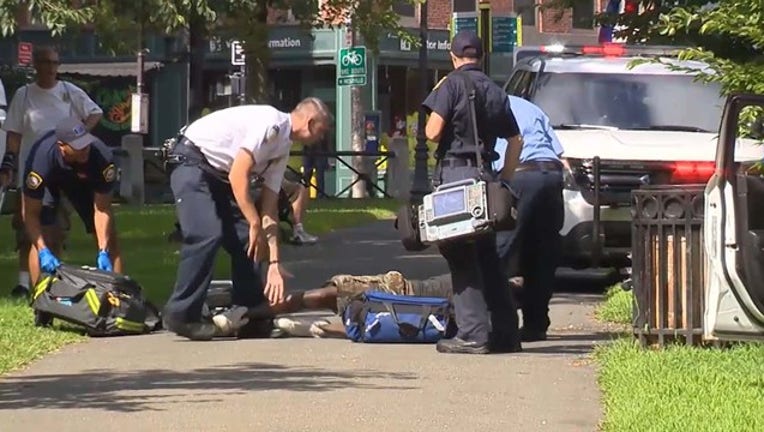 article
FOX NEWS - Connecticut authorities revealed Friday that a man was arrested in relation to the investigation of several dozen synthetic pot overdoses that occurred in the state this week.
John Parker, 53, was taken into custody Wednesday and was discovered with more than 30 bags of K2, the synthetic marijuana linked to more than 100 overdoses, police said.
Parker was hit with drug-related charges after authorities found him with the K2, Police Chief Anthony Campbell said.
The area around the New Haven Green near Yale was where many of the overdoses occurred, starting on Wednesday. Multiple people who were affected by the drug identified Parker as someone who'd been dealing it in the area, Campbell said.
Some of those who experienced overdoses fell unconscious, while others suffered nausea and vomiting, officials said. Some individuals also reportedly overdosed multiple times.
No deaths have been reported.
Parker was detained on $225,000 bail. A public defender told The Associated Press there was no proof linking any drugs Parker may have had to the ODs.