Construction worker struck, killed by semi in NW Indiana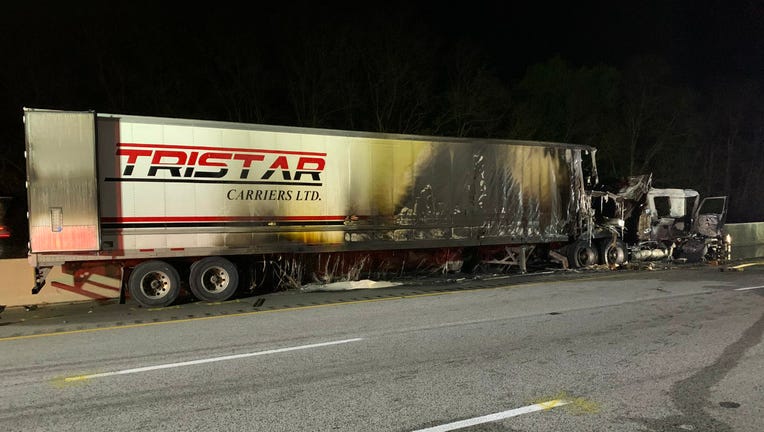 article
PORTAGE, Ind. - A construction worker was fatally struck by a semitrailer while stepping out of his vehicle Friday morning in northwest Indiana, according to police.
Shortly before 3 a.m., a semitrailer was traveling east on I-94, near Willowcreek Road in Portage, when it swerved into the right shoulder for an unknown reason and struck a parked Dodge Ram owned by Traffic Control Specialists, Inc., Indiana State Police said in a statement.
About the same time, an employee in the Dodge stepped out of the left side and was hit by the semi, state police said.
The man, 38-year-old Ryan Greer of Knox, Indiana, died at the scene, according to state police and the Porter County coroner's office.
At least one person was killed in a crash May 22, 2020, on eastbound I-94 in Portage, Indiana. (Sgt. Glen Fifield/Indiana State Police)
The Dodge was pushed into a ditch, and a passenger inside was unharmed, state police said. The semi driver, who was hauling 37,000 pounds of frozen pork, was also uninjured.
The semi swerved into the center median and burst into flames, state police said. The contents of the trailer was destroyed by the fire.
Eastbound lanes of traffic were closed for hours.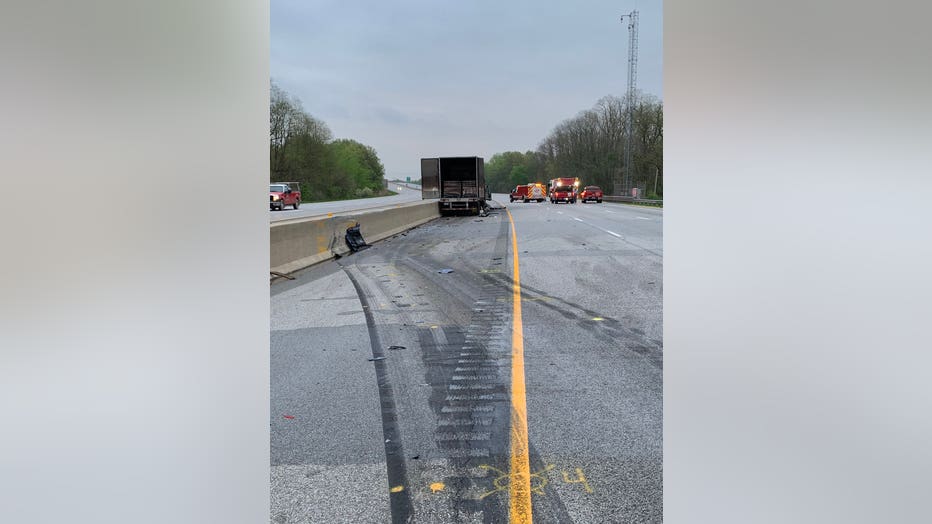 At least one person was killed in a crash May 22, 2020, on eastbound I-94 in Portage, Indiana. (Sgt. Glen Fifield/Indiana State Police)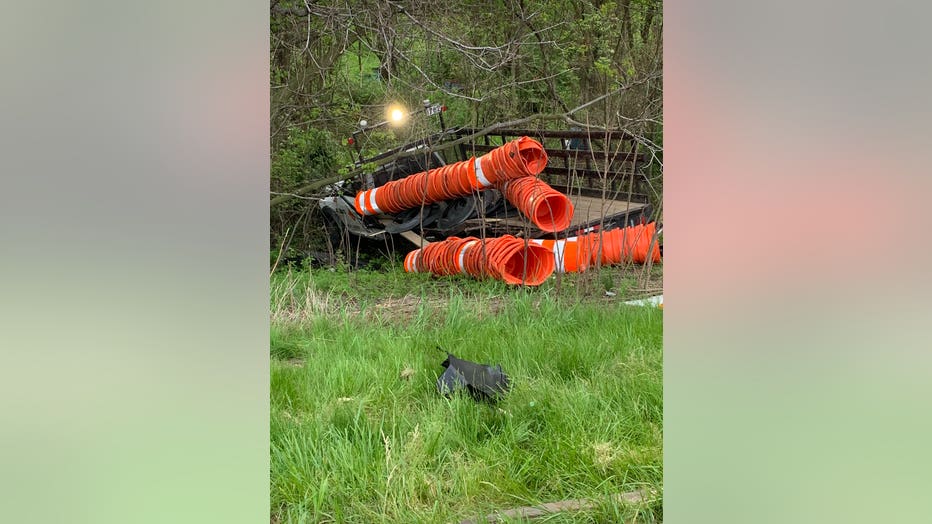 At least one person was killed in a crash May 22, 2020, on eastbound I-94 in Portage, Indiana. (Sgt. Glen Fifield/Indiana State Police)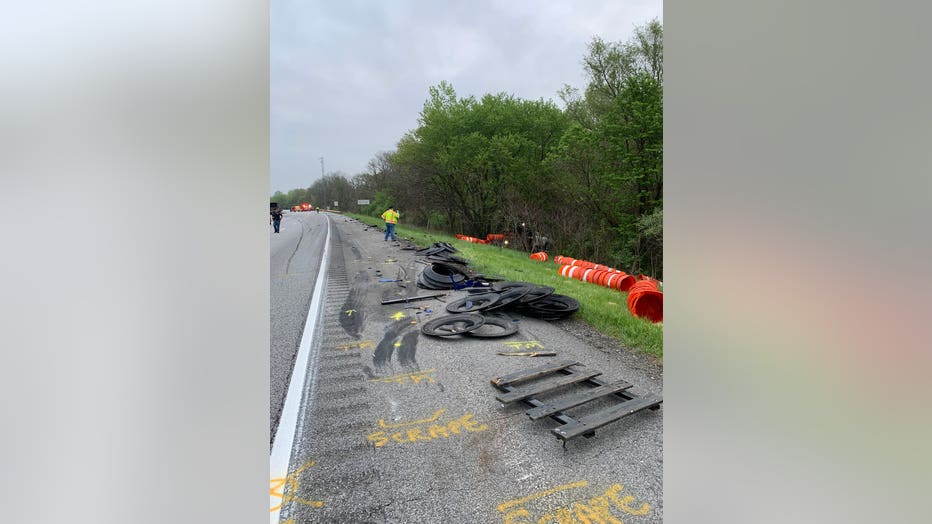 At least one person was killed in a crash May 22, 2020, on eastbound I-94 in Portage, Indiana. (Sgt. Glen Fifield/Indiana State Police)