Cook County Jail correctional officer allegedly struck inmate more than 30 times
COOK COUNTY - A Cook County Jail correctional officer is accused of beating an inmate last year and has just now been charged in the incident.
On Sept. 20, 2022, the Cook County Sheriff's Office says 44-year-old Richard Smith struck an individual who was in custody more than 30 times while in the Jail's Residential Treatment Unit.
The 24-year-old victim was treated for his injuries.
SUBSCRIBE TO FOX 32 CHICAGO ON YOUTUBE
The Cook County State's Attorney's Office recently approved charges for Smith — aggravated battery and official misconduct charges. On Tuesday, Smith turned himself in and appeared in bond court in the afternoon.
He was issued a $50,000 bond.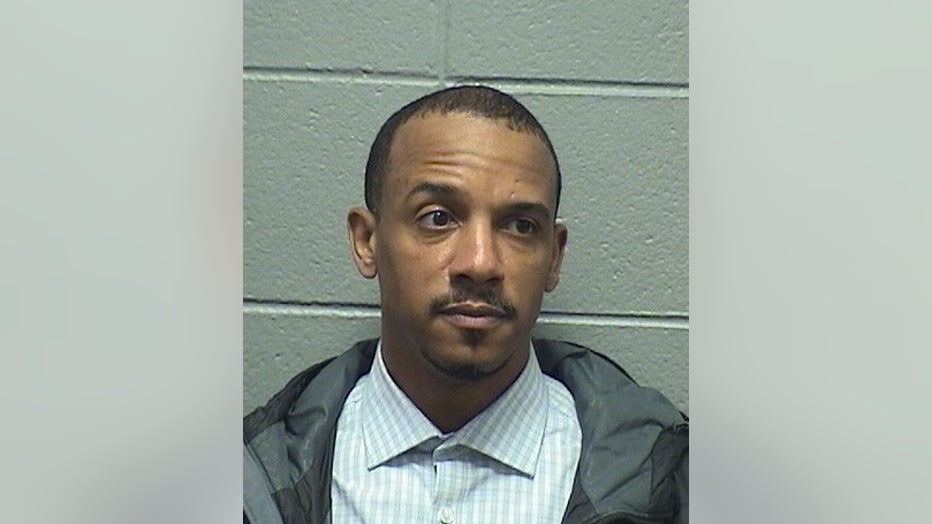 Richard Smith | Cook County Sheriffs Office
"Excessive or unlawful force is not tolerated," Cook County Sheriff Tom Dart said.
"We have instituted a nationally recognized system to help prevent such abuse and prosecute it when it happens. Those who engage in this abuse completely disregarded their training, and they disparage the hardworking men and women who keep the jail safe and secure."
According to the Cook County Sheriff's Office, they are seeking to suspend Smith without pay and recommend his termination to the Sheriff's Merit Board.
Smith has been employed with the office since 2010, and following the incident he was de-deputized.
Teamsters Local 700, which represents more than 10,000 public employees at the state, county, and municipal levels across Illinois, released the following statement:
"Every day, the Teamsters Local 700 members of the Cook County Department of Corrections perform their duties in some of the most difficult situations imaginable with the utmost professionalism. These brave women and men regularly interact with individuals who are dangerous, threatening, or experiencing mental health or substance abuse challenges, and they do so in an environment that is severely understaffed and under-resourced. While we do not comment publicly on specific individuals under investigation, we stand behind our membership. We urge the Cook County Sheriff's office to partner with us to address the longstanding challenges that our members consistently face within the jail to promote a safe environment for everyone."