Cook County men beat victim with baseball bat, leaving him with collapsed lung and brain hemorrhage: police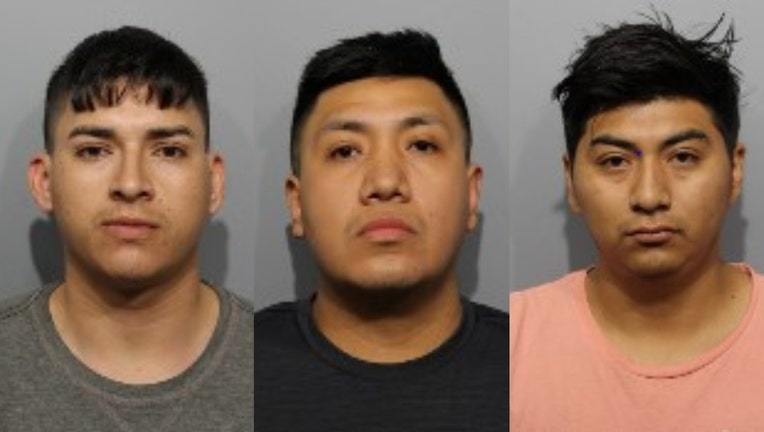 article
ARLINGTON HEIGHTS, Ill. - Three men were arrested after allegedly beating a victim with a baseball bat in Arlington Heights Sunday morning.
At about 3 a.m., the victim and offenders were engaged in a verbal altercation in the parking lot of a local condominium complex, police said.
Shortly thereafter, the offenders began to violently attack the victim with a baseball bat and repeatedly beat him with their hands and feet.
The victim was then driven to the emergency department at a local hospital by family members.
According to police, the victim did not offer any resistance and remains in the Intensive Care Unit following treatment for traumatic injuries consisting of a brain hemorrhage, collapsed lung, fractured vertebrae and multiple broken bones.
SUBSCRIBE TO FOX 32 ON YOUTUBE
While investigating this incident, detectives arrested three suspects Monday.
Guadalupe Mezo-Temich, of Arlington Heights, is charged with two counts of aggravated battery.
Gibram Chaga-Temich, of Arlington Heights, and Francisco Rueda-Oliveras, of Mount Prospect, are both charged with aggravated battery.
A judge set bond at $400,000 for each suspect.
The next court date for each suspect is scheduled for July 7.