4 hospitalized in I-290 crash at Wolf Road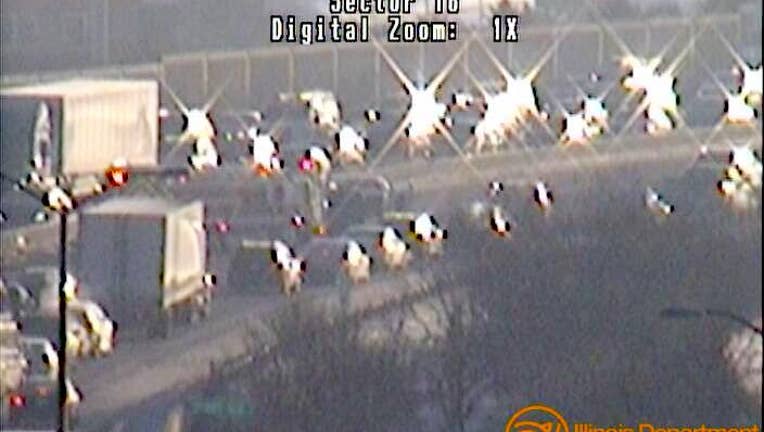 article
Four people were taken to hospitals Wednesday morning following a chain-reaction crash involving seven vehicles on Interstate 290.
The crash happened shortly before 8 a.m. near Wolf Road, just past the I-294 interchange, according to the Illinois State Police.
A driver rear-ended one vehicle, which crashed into four others, and then sideswiped two more cars, state police said. The driver of the striking car and three others were taken to hospitals with injuries that were not life-threatening.
Media reports showed two crashes in the area, one of which was rolled over.
All lanes were cleared by 8:40 a.m.