CTA bus catches fire in Loop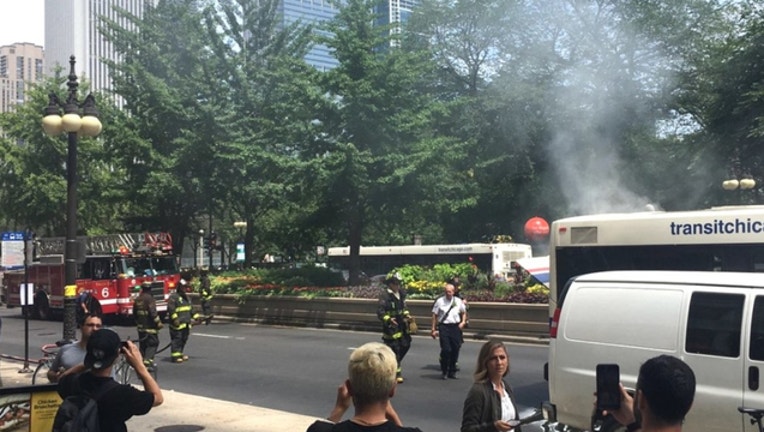 article
CHICAGO (SUN TIMES MEDIA WIRE) - No one was hurt Friday when the rear engine compartment of a public bus caught fire in the Loop.
The Chicago Fire Dept. was called at 1:10 p.m. for a fire on a Chicago Transit Authority bus in the 100 block of South Michigan Avenue, CFD spokesman Larry Langford said. The bus was evacuated before emergency responders arrived.
Firefighters used a single hose, and extinguished the fire in a few minutes, Langford said. Southbound traffic was blocked until the bus could be removed.
There were no reported injuries, Langford and a CTA spokesperson said.