Customer finds $20 bill inside McDonald's cheeseburger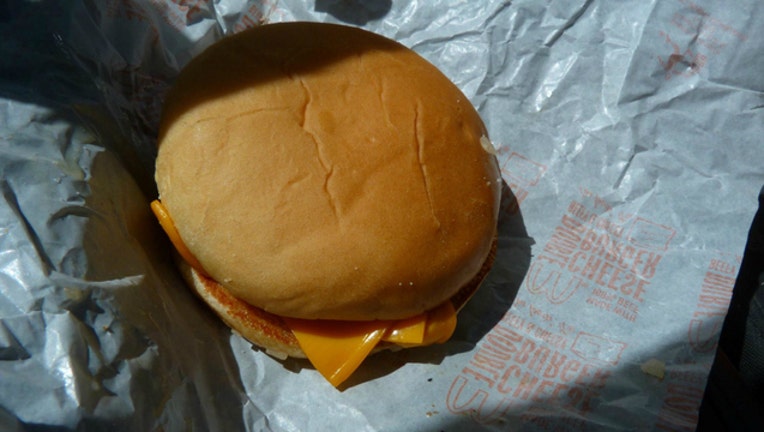 article
FOX NEWS - Some fast food customers wind up snacking on non-food surprises like dirty dish towels or even razor blades.
But a McDonald's customer in Virginia got his money back—and then some—after biting into cheeseburger and getting a mouth full of cold, hard cash. Well, more like warm, soggy cash.
On Tuesday, Virginian Dave Cook visited a Chesterfield County McDonald's with his mother  and ordered a double cheeseburger off the dollar menu, reports WTVR.
He bit into the sandwich, and felt something unusual between his teeth. It was a $20 bill.
"I was like what is this?" Cook told WTVR. "A $20 bill in my cheeseburger!"