Daniel Sotelo disappearance: Chicago grad student missing, girlfriend found dead
CHICAGO - A tragic development has been revealed in the case of two missing University of Illinois – Chicago students. On Wednesday evening, FOX 32 confirmed with the Cook County Medical Examiner's Office that 22-year-old Natally Brookson was found dead.
Chicago police said they have launched an investigation into her death, but did not share any other details.
According to the medical examiner, Brookson's cause and manner of death are still pending.
The medical examiner said Brookson was found dead on Monday, May 2 – listing the location where her body was found as Bryn Mawr and Lake Michigan. Loved ones said they formally identified her on Wednesday.
DOWNLOAD THE FOX 32 CHICAGO APP FOR BREAKING NEWS ALERTS
Brookson went missing on Saturday, April 30. She was last seen at her place of work – Friedman Place, which is a housing community for blind adults – located near Lincoln Avenue and Bryn Mawr Avenue.
Friends said she was an honors student studying psychology at UIC. She previously attended Roosevelt High School.
Meanwhile, Brookson's boyfriend – 26-year-old Daniel Sotelo – is still missing.
He, too, was last seen on April 30, and his family is asking for the public's help in bringing him home.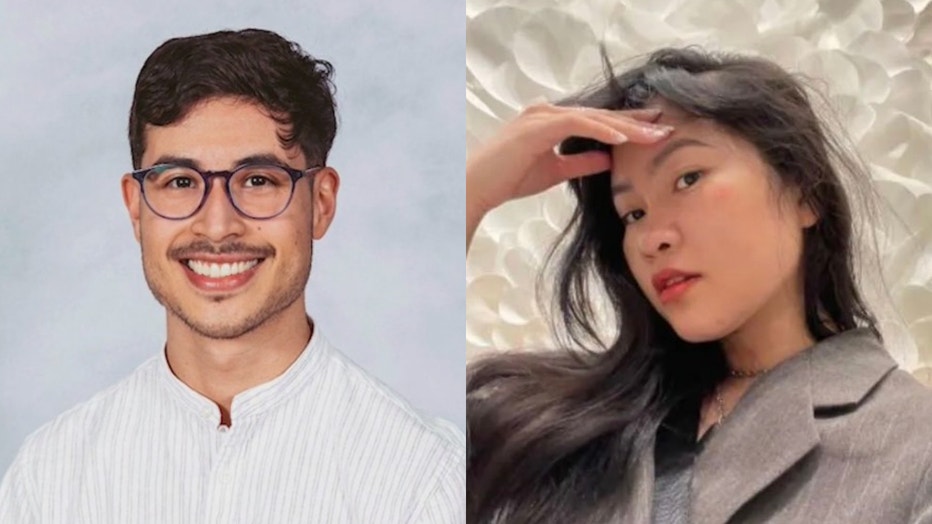 The last person to see Sotelo was his roommate, who dropped him off at the Roosevelt Red Line stop near Roosevelt Road and State Street. The graduate student said he was heading up north, but didn't say more than that.
A few days later, a friend notified his sister that Sotelo hadn't been home the last several days.
When loved ones couldn't reach him either, they filed a missing person's report.
Sotelo's sister, Jennifer, said the UIC student was just days away from graduating with a master's degree in Organic Chemistry. She shared that her brother had even been talking about his future plans, which included continuing to work at an organic farm in Naperville.
His graduation ceremony took place last weekend, but he never showed up. Sotelo's sister said this is completely out of character for him.
When he went missing, Sotelo's family members believed he was possibly with his girlfriend, Brookson, but that could not be confirmed.
"It's very tough. I can only imagine as a parent how that would feel to have one of your kids go missing," said Jennifer Sotelo. "I would just tell him, please come home, you've got a lot of family members, friends, cousins who are worried about you and we just want to hear from you."
Anyone with information on Sotelo's whereabouts is asked to contact Chicago police.
In addition, Brookson's loved ones have created a GoFundMe to help cover her funeral expenses.