Dave Chappelle defends Kanye West's Donald Trump meeting: 'I support him'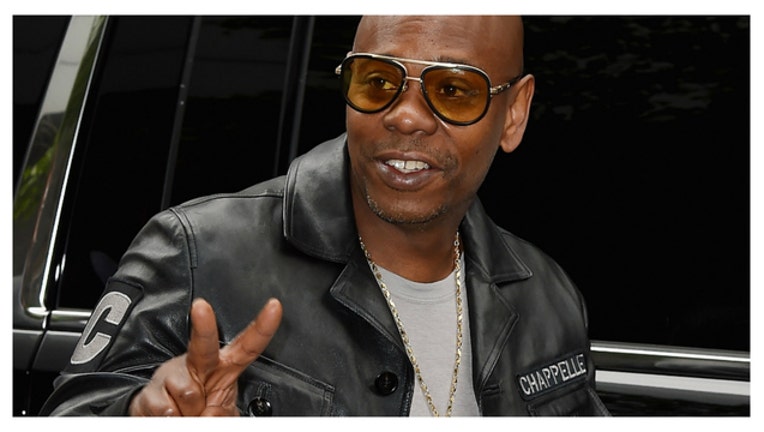 article
FOX NEWS - Comedian Dave Chappelle has shown support for his "brother" Kanye West after the rapper's controversial meeting with President Trump on Thursday.
In a new interview with CNN host Van Jones, Chappelle was asked his opinion about his friend's now famous visit to the White House.
"First of all, you know, Kanye's an artist, man. He's a genius." Chappelle said. "I think the angle he's seeing things from is about the division that he sees. And he's not inconsistent with what he's saying."
Chappelle went on to say that while he doesn't always agree with everything West has to say, he believes the rapper's intentions are good.
"I'm not mad at Kanye. That's my brother — I love him, I support him," the comedian explained. "But, you know, I don't have to agree with everything that he says. I just trust him as a person of intent."
West had lunch at the White House and met with the president months after his wife, Kim Kardashian, did the same. The rapper and clothing designer met with Trump in the Oval office and spoke to the president about a number of topics from gang violence, mental health and the Second Amendment.
CNN has come under fire lately for its coverage of West prompting calls for the network to fire host Don Lemon.
The "CNN Tonight" host laughed when West was referred to as "the token negro of the Trump administration" during a segment that aired Tuesday night on CNN.
The segment, which has been slammed as "racist," began with Lemon asking if President Donald Trump is simply "using Kanye as a prop to win over black voters before the midterms."
CNN political commentator Bakari Sellers responded with a jab at West.
"Anti-intellectualism simply isn't cool," Sellers said. "Kanye West is what happens when Negros don't read."
Sellers' remark prompted laughter from Lemon and fellow panelist Tara Setmayer, who followed up by saying West is "the token negro of the Trump administration."
Football legend-turned-activist Herschel Walker who has openly supported Trump, is also an outspoken advocate for mental health issues – which were also mocked during the segment. Walker took to Twitter to express his disbelief.
"Went to bed appalled over Don Lemon's despicable behavior laughing at Tara Setmayer and Bakari Sellers' awful remarks about Kanye West's visit with [Trump]! Woke up wondering why CNN doesn't take all three off the air?" Walker tweeted, adding the hashtag "#Shameful."
Donald Trump Jr. slammed CNN for the segment, calling West a "wildly successful businessman."
He added, "Why is free thought and expression so dangerous and scary to liberals?"
Turning Point USA's Candace Owens told Fox News host Laura Ingraham on Wednesday the segment was "not only racist, it was absolutely despicable."
CNN did not respond to a request for comment.
"Trump is on his hero's journey right now," West told the media during his presidential meeting on Thursday. "He might not have thought he'd have a crazy mother-f----- like Kanye West run up and support, but best believe — we are going to make America great."
He continued, "We have to release the love throughout the entire country and give opportunities."
West also spoke about his recent appearance on "SNL," where he wore a MAGA hat and went on a pro-Trump rant following the taping of the show that resulted in a lot of backlash from other Hollywood names.