David Ortiz delivers on promise to hit homer for little fan with heart defect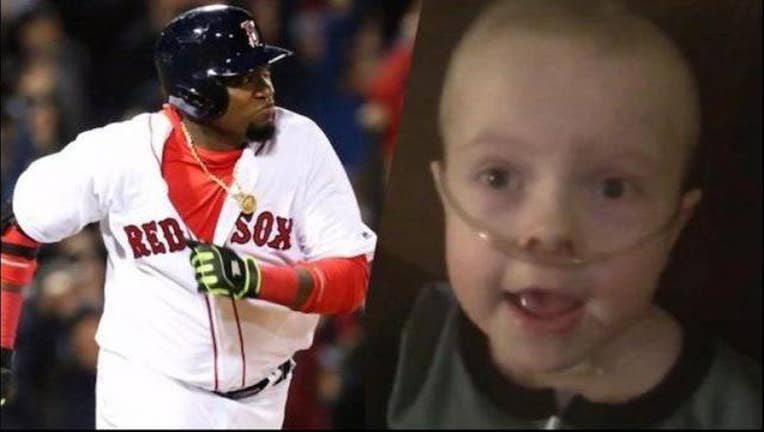 article
When Boston Red Sox slugger David Ortiz belted out a game-winning homerun during Friday's home game against the New York Yankees, the crowd was ecstatic. But no one was happier than an ailing six-year-old boy in Wyoming named Maverick to whom Ortiz promised the big hit.
According to the The Boston Globe, Maverick has undergone more than 30 surgical procedures due to a congenital heart defect. Former Red Sox first baseman Kevin Millar got to know him through the Children's Miracle Network Hospitals. He and Ortiz sent a loving video to Maverick before the game, with Ortiz promising to hit a homerun just for him. And he did it -- in the eighth inning, against Yankees relief pitcher Dellin Betances, widely considered one of the best in the league.
After the triumph, Maverick's parents sent back an elated message from their son. "Big Papi, you never let me down," he said in the video. "And you're the best player ever in the Red Sox game -- and I'm trying the hardest to get out there at Fenway Park and meet you."
Ortiz said Millar was crying when he showed him the video that Maverick had sent. "It was very touching. And I start thinking about it right after, like, when I got home. That was when I really was like, 'Wow, I can't believe this really happened.' And Millar told me that his parents haven't seen him that happy in a long time. He has been very sick. I always say there's something special out there. I'm a huge believer in that."