Detainee charged with battery of correctional lieutenant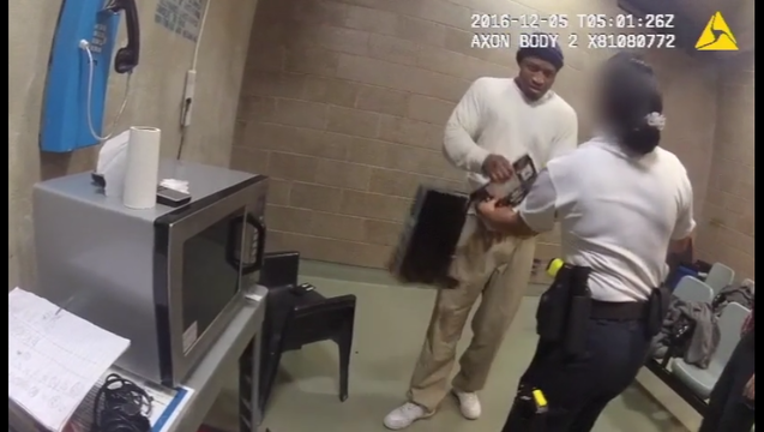 SUN-TIMES MEDIA WIRE - A detainee in Cook County Jail has been charged with the aggravated battery after punching a correctional lieutenant.
On Dec. 5, Jimmie Smith, 41, punched a correctional lieutenant in the face after she tried to take away a contraband laptop that was found, according to a statement from Sheriff Thomas Dart on Saturday.
Smith was granted access to a laptop so that he could prepare for an upcoming trial in which he was representing himself, the sheriff's office said. An investigation into how he was able to keep the laptop is ongoing. Arrest warrants are being sought for two women who might have helped Smith.
Officers found multiple videos featuring a talk show Smith hosted called "My Back's Against the Wall," the sheriff's office said. There were also "lewd" photographs of Smith in different areas of the jail.
Smith has been in jail for more than seven years and is awaiting disposition of charges of attempted murder, aggravated kidnapping, two counts of aggravated criminal sexual assault, two counts of contraband in a penal institution and several other charges. He is currently being held without bond, according to the sheriff's office.
While in custody, Smith racked up many more charges including attempted murder, aggravated battery with a deadly weapon and possession of contraband which were related to an incident in 2014 where he attacked his public defender. He was also charged with solicitation of murder in 2015 after meeting with an undercover officer to discuss killing the prosecutor and judge in his case.
Smith was scheduled to appear in court on Dec. 21.