Detectives work to bring justice to Robbins rape victims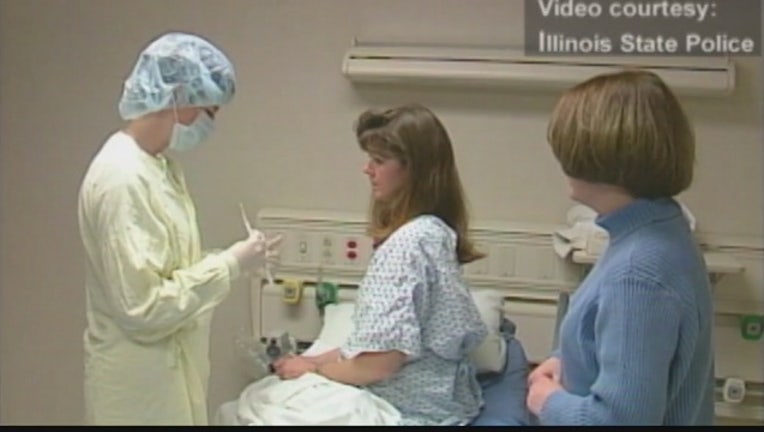 article
ROBBINS, Ill. (AP) - Two Cook County detectives are starting to see successes in their mission to bring justice to dozens of victims whose rape kits were never sent to a state police crime lab for DNA testing.
Cook County Sheriff's Office Sgt. Jim Davis and Detective Judith Powe were assigned last year to focus on the backlog of rape cases in the cash-strapped Chicago suburb of Robbins.
That assignment came after a January 2013 sheriff's police inspection of Robbins' department evidence room found 176 rape kits dating back to 1986 the department had neglected to fully investigate.
Some had never been submitted to the state crime lab for testing, while others had been but were not worked on thereafter.
After the backlog was discovered, the Sheriff's Office identified 43 rape cases that could still be pursued. The rest had already exceeded their statutes of limitation, The Daily Southtown reported.
Davis and Powe have made five arrests, but they're far from done.
They started with the cases whose statutes of limitation were near expiration and have worked backward. They've gotten through 31 of the cold cases and are investigating six others.
Forty percent of the cases involved juvenile victims.
Powe said the most difficult part of their work is asking victims to dredge up painful memories of their assault.
"You just opened up a wound, so it's like it happened yesterday," Powe said. "Because now they have to remember everything, so now it's fresh again for them."
Aside from the five arrests, they've been able to close another 14 of the cases "by exception." That means the perpetrator has been identified, but is dead; was already charged with a lesser offense and cannot be retried; the statute of limitations expired; or the victim declined to pursue criminal charges.
In a dozen other cases, the detectives were unable to identify a suspect, either because they couldn't locate the victim or the victim couldn't recall the incident or was uncooperative.
In only one case was a living suspect identified who could not be charged because the statute of limitations had expired. Davis tries to keep tabs every few months on the whereabouts of that man, who was implicated in two rapes and is still on the streets.
Sheriff Tom Dart said of Robbins' failure to investigate decades' worth of rapes eventually plans to have his detectives follow up on all 176 of the kits, even if charges can't be filed against the alleged perpetrators.
"We're going to be here until it's done," he said.
___
Information from: Southtown Star, http://southtownstar.chicagotribune.com/