Diamond the size of tennis ball could fetch more than $70M at auction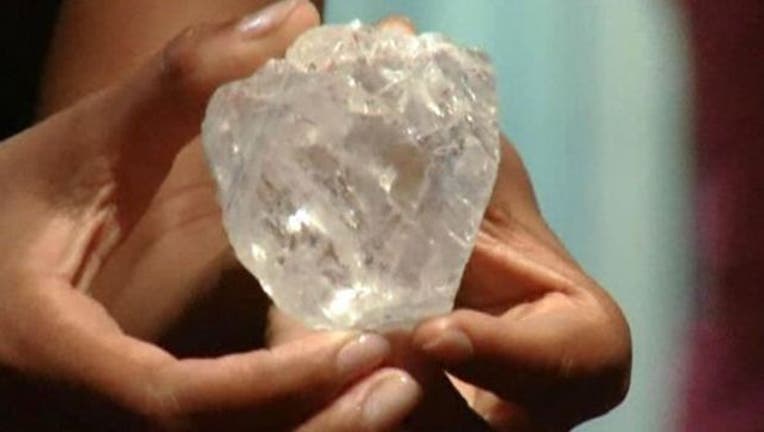 article
SKY NEWS - A diamond the size of a tennis ball is being put up for public auction, with estimates it could fetch in excess of $70 million.
The 1,109-carat Lesedi la Rona diamond was unearthed by the Canadian-based firm Lucara Diamond Corp in Botswana last November.
It is the second largest gem-quality rough diamond ever discovered. Southeby's will auction the diamond in London on June 29.
The auction house's jewelry division chairman, David Bennett, said: "The Lesedi la Rona is simply outstanding and its discovery is the find of a lifetime.