Dominion Voting Systems, FOX News reach settlement as trial opens
WILMINGTON, Del. - The $1.6-billion defamation lawsuit by Dominion Voting Systems against FOX News Channel got underway in a Wilmington, Delaware courtroom Tuesday.
The trial kicked off with a stern warning from the judge. Cameras were not allowed in the courtroom, however before the case even began, the judge issued a pointed reminder that no one inside the chamber would be allowed to post on social media during the proceedings.
Delaware Superior Court Judge Eric Davis then began delivering jury instructions for the trial, telling the 12 jurors to decide the case only on the evidence presented in the courtroom. The judge told the six women and six men of the jury to avoid any media coverage about the trial while it was underway.  
Dominion Voting Systems accused FOX News of airing false claims about the company's voting machines during its 2020 election coverage. FOX News called Dominion's lawsuit a "political crusade in search of a financial windfall" and said FOX was reporting on then-president Donald Trump's allegations against Dominion.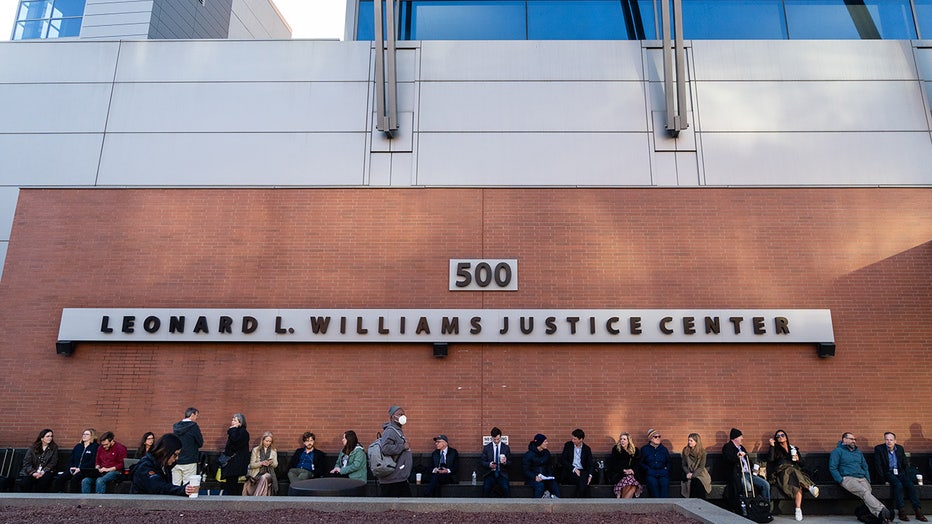 Members of the media and public wait to enter the Leonard L. Williams Justice Center before the Dominion Voting Systems' defamation trial against FOX News in Wilmington, Delaware on Tuesday, April 18, 2023. (Eric Lee/Bloomberg via Getty Images)
After an afternoon break, opening statements were scheduled to given by attorneys for both Dominion Voting Systems and FOX News. The judge reminded both legal teams to give "opening statements, not opening arguments."
However, that is where the trial came to an end.  A lengthy, unexplained delay took hold, which stretched from one hour, into a second, into a third.
Then shortly, before 4 p.m. Tuesday, Judge Davis called the jury back to the courtroom and announced, "the case has been resolved." He then dismissed the jury.
The trial had been expected to last up to six weeks.
The Associated Press is reporting that FOX settled the lawsuit for $787.5 million.
Editor's note: FOX News and FOX Television Stations share ownership under parent company FOX Corporation.