Donations needed due to critical shortage of type O negative blood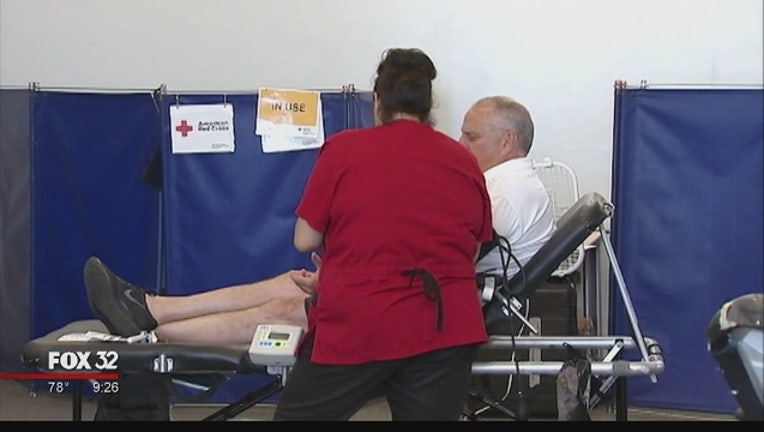 article
ROSEMONT — LifeSource currently has an immediate need for donors with type O negative blood, most commonly needed in trauma situations because they can be transfused to patients with any blood type.
Everyone in the Chicago area is urged to give blood at this time, especially those with type O blood, by visiting one of LifeSource's 17 community donor centers or a convenient mobile blood drive.
Only about nine percent of the population has O negative blood, and it is the blood type in highest demand. While all blood types are needed, type O negative donations are necessary in emergency situations when there is no time to determine a patient's blood type. A single car accident victim can require as many as 100 pints of blood, so O negative donors are needed to donate often.
In order to ensure an adequate blood supply to support the treatment of patients, including those with cancer and other life-threatening diseases, patients undergoing organ transplants, and trauma victims, LifeSource notes it is crucial that donors come out and donate as soon and as often as possible.
"We're asking all eligible donors to make a donation appointment now to help ensure blood products are available for patients in need," says LifeSource Executive Director Eva Quinley. "Someone is counting on a blood donor at this very moment to give the gift of life."
Blood donors must be at least 18 years old (or 16 or 17 years old with parental consent). In preparation for their donation, donors are asked to eat well, stay hydrated and arrive with proper identification. LifeSource hosts blood drives daily and also operates community donor centers across the greater Chicago area. To
schedule an appointment, contact LifeSource at (877) 543-3768, or visit www.lifesource.org.