DuPage County man charged in traffic crash that killed his best friend: prosecutors
DUPAGE COUNTY - A Downers Grove man has been charged in a violent rollover crash that caused the death of his best friend in suburban Chicago, according to prosecutors.
On April 3, 2023, around 5:49 p.m., Downers Grove police responded to a single-vehicle accident in the 5400 block of Fairmount Avenue.
When officers arrived at the scene, they found 21-year-old Jacob Liapis and an unresponsive man – later identified as 23-year-old Matthew Heffner of Darien. The pair was transported to an area hospital for medical attention.
Heffner was put on a ventilator in critical condition and died on April 7 as a result of his injuries from the crash.
An investigation revealed that Liapis was driving his Cadillac ATS with Heffner in the passenger seat. According to prosecutors, Liapis was going 69 miles per hour in a 25-mph zone when he disobeyed a stop sign and lost control of his vehicle. The Cadillac became airborne and rolled several times, ejecting Heffner from the vehicle.
SUBSCRIBE TO FOX 32 CHICAGO ON YOUTUBE
"It is alleged that Mr. Liapis' reckless actions of ignoring a stop sign and excessive speeding cost his best friend, Matthew Heffner, his life," DuPage County State's Attorney Robert Berlin said.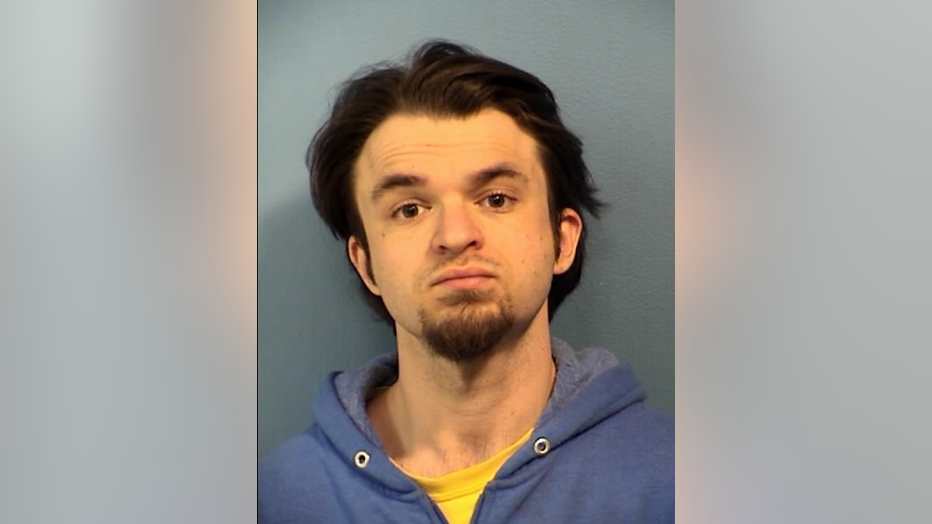 "This tragic loss of a young, promising life will forever change the lives of the friends and family of those who loved Matthew, including Mr. Liapis. Speed limits and stop signs serve a purpose on our roadways and I urge everyone to drive carefully and obey the law. Ignoring posted speed limits and other signage can result in tragic consequences, as we saw in this case."
Liapis has been charged with one felony count of Reckless Homicide. His bond was set at $100,000.
"Our thoughts are with all of the people involved in this tragic incident, not only the families of those involved but those who witnessed this horrific event," Downers Grove Chief of Police Michael DeVries said. "The safety of the public is our top priority, and reckless driving has no place in our community."
Liapis is next due in court on April 25.