Dr. Quentin Young, longtime health advocate, dies at 92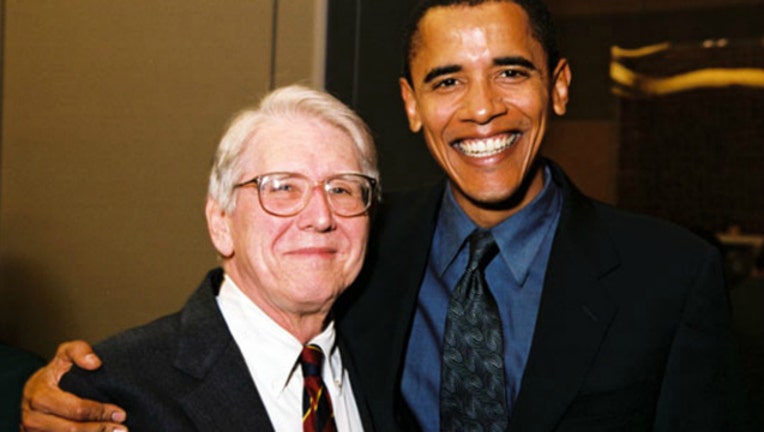 article
CHICAGO (AP) — Dr. Quentin Young, a longtime health advocate who served as a personal physician to Martin Luther King during the civil rights leader's stay in Chicago, died Monday at age 92.
Young died of natural causes at the home of his daughter Polly Young in Berkeley, California, she said Tuesday.
A former president of Physicians for a National Health Program, Young pushed for decades to promote single-payer national health insurance. Before that, the Chicago native worked to desegregate Chicago hospitals in the 1950s and marched with civil rights workers in the 1960s.
Civil rights leaders Fannie Lou Hamer and Stokely Carmichael stayed at the family's Chicago home, his daughter recalled.
"There were always meetings and lively discussions," she said. "That was an indelible experience of my childhood. We did put in our time at picket lines and at meetings."
Visiting his mother's family in rural North Carolina during his childhood helped shape his devotion to social justice work, Polly Young said.
"He remembered as a little child seeing the homes of sharecroppers at the height of the Depression," she said. "They were living in complete squalor in an apartheid system. He did mention being very appalled by that as a little child."
Margie Schaps shared an office with Young at the Chicago-based Health & Medicine Policy Research Group, an organization Young founded and where he worked until 2014.
"There was never a rally too small, never an injustice that didn't deserve him speaking out on it," Schaps said. "I sat side by side with him for 20 years. We planned and plotted and organized and strategized every day."
Cook County Board President Toni Preckwinkle called him "a relentless advocate of fairness and justice for all citizens," noting he was a past chairman of the department of internal medicine at Cook County Hospital.
Young also was a past president of the American Public Health Association.
"His life's work was transformative, meaningful and contributed to a healthier world for us all," said Dr. Georges Benjamin, executive director of the American Public Health Association.
Young founded the Medical Committee for Human Rights, a group of health professionals who provided medical care during the civil rights and anti-war protests of the 1960s.
He served as personal physician to Chicago Mayor Harold Washington and author Studs Terkel and also was former Gov. Pat Quinn's doctor, becoming his adviser and friend.
In August 2001, the two men embarked on a 167-mile walk across Illinois to promote universal health care. Quinn recalled a determined Young, who was in his late 70s at the time.
"He wanted decent health care for everyone, that's how he spent his whole life," Quinn said. "He had a great ability to connect to everyone."
The relationship raised questions at times when Quinn, who maintained a tight circle of advisers, appointed him to state posts. Young withdrew as chairman from the state's health facilities planning board, after a conflict of interest was discovered. Young had minority interest in a doctor's office that owned property being leased to a health care system.
Young told AP in a 2013 interview that his political involvement was motivated by a sense of justice, and he admired Quinn.
"I'm not political in the orthodox sense," Young said at the time. "I believe in fair play."
___
Associated Press writers Sophia Tareen and Lindsey Tanner contributed to this report.