Driver goes airborne during high-speed chase, crashes into Wood Dale home: prosecutors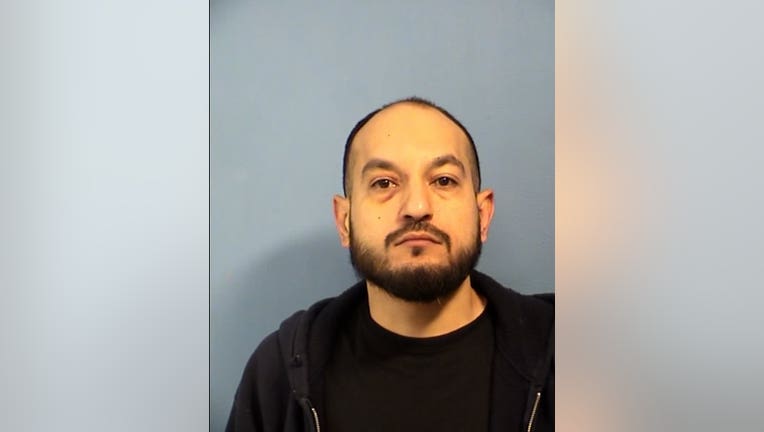 article
DuPAGE COUNTY, Ill. - Bond has been set for a Bensenville man accused of leading police on a high-speed chase and crashing into a Wood Dale home.
Jose Guzman, 39, is charged with three counts of aggravated fleeing and eluding a peace officer, one count of unlawful possession of a controlled substance and multiple misdemeanor and petty traffic offenses.
At about 1:40 a.m. on April 2, a Bensenville police officer observed a vehicle committing several traffic violations, prosecutors said. 
The officer then activated his emergency lights and sirens and attempted to initiate a traffic stop. However, instead of stopping, the alleged driver of the vehicle, Guzman, fled from the officer through a residential area, exceeding speeds of 90 mph, prosecutors said.
Guzman allegedly crossed over a median at Route 83 at which time the car became airborne and eventually crashed into a home, passing through the garage and kitchen before stopping at the back of the house.
Following the crash, Guzman allegedly fled the scene on foot.
While investigating, detectives identified Guzman as the suspect in this case.
SUBSCRIBE TO FOX 32 ON YOUTUBE
On April 6, Guzman was taken into custody on unrelated charges of manufacturing or delivering a controlled substance (cocaine 900 grams or more) and one count of possession of a controlled substance (cocaine 900 grams or more).
He has remained in custody on a $500,000 bond since that time. 
At a bond hearing Wednesday for the April 2 high-speed chase, a judge set Guzman's bond at $750,000.
"I have been sounding the alarm on this epidemic of fleeing and eluding for quite some time that sooner or later our luck is going to run out," said DuPage County State's Attorney Robert Berlin.  "This surge of motorists fleeing from police must end before someone gets killed. While the defendant allegedly caused more than $100,000 in damages to the home and displaced the homeowners for a substantial amount of time, we are still incredibly lucky that no one in the home was injured. We may not be as fortunate next time."
Guzman's next court appearance is scheduled for June 12.