Truck found in connection to hit-and-run that killed toddler on Northwest Side; driver not in custody
CHICAGO - Police are trying to find the driver of the truck that struck and killed a toddler in a hit-and-run Monday afternoon in the Albany Park neighborhood on Chicago's Northwest Side.
Police released images Monday night of the dark-colored, two-tone, Ford pickup truck that they believe was responsible for the crash.
The truck was located Tuesday night, however, the driver has still not been found. 
Hermes Rios-Cardona, who was just over a year old, was being put into the backseat of a white Toyota Rav 4 near Pulaski Road and Wilson Avenue around 2 p.m., according to police
SUBSCRIBE TO THE FOX 32 YOUTUBE CHANNEL
The boy was not secured into the backseat and exited the vehicle. A police report indicated the truck was stopped, then proceeded when a traffic light turned green, striking the child. After the boy was hit, the truck traveled north on Pulaski.
Hermes was transported to Lurie Children's Hospital where he was pronounced dead, police said. The medical examiner ruled he died of a blunt force head injury.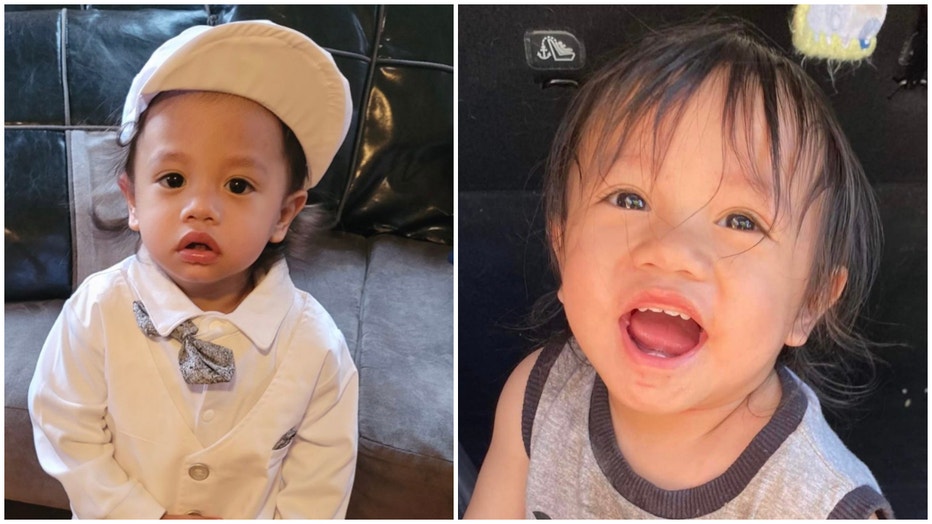 Hermes Rios-Cardona | Legal Help Firm
Mark Solano, who works at Ruby's Fast Food on Pulaski Road, said Hermes and his family were in the restaurant before the accident happened.
"I simply gave them their order and the next thing I know — it just happened in the blink of an eye," said Solano, who saw commotion on the street and went outside to hear the mother's cries. "She was just crying, praying, just hoping that her kid survives."
Meanwhile, the community is grieving. Neighbors have started a memorial on Pulaski Road with candles, balloons, flowers and pictures of the happy toddler.
"I felt sick to my stomach. I couldn't imagine," said Cherish Phillips, who brought balloons and a candle to the scene Monday night.
Danyale Davis tied balloons around a tree where the memorial is growing. She said she couldn't understand why the truck driver has not come forward.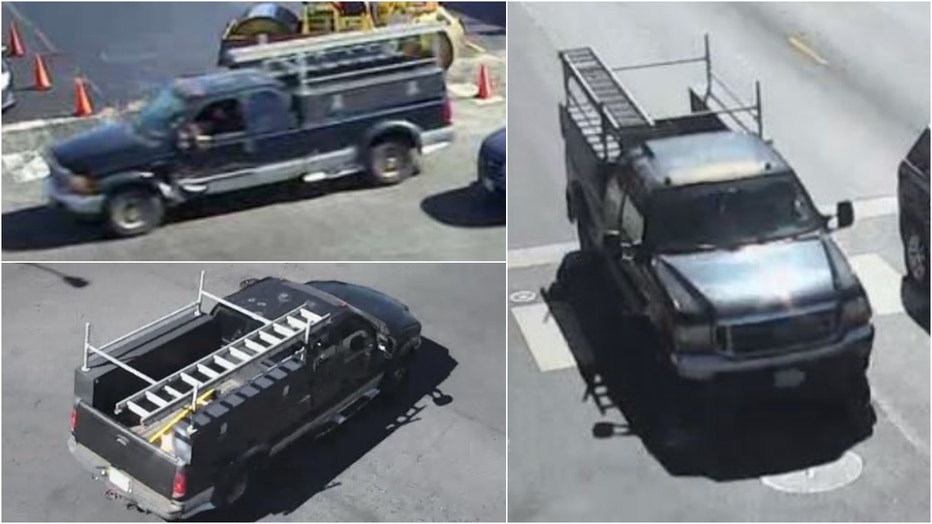 The driver of this truck is suspected in a hit-and-run that killed a toddler | Chicago police
"At some point you saw something or heard something. It was on the news," Davis said. "Why haven't you called the police yet? Maybe it's out of fear but where's the humanity in it?"
Her fiancée, Carnell Wells, has lived in Albany Park for 27 years. He said he was saddened by the news.
"You never know, tragedy strikes at any moment. Whatever the circumstances were, a child has lost his life," Wells said.
Ignacio Villalobos works in the area and has small children. He said he reminded his wife to always keep them close.
"We always want the best for our kids. Anything can happen in a second," Villalobos said.
The family is raising money for a funeral for Hermes.
Anyone with information about the accident is asked to contact CPD's Major Accident Investigation Unit at (312) 745-4521.